Barron's Recap: Protecting Your Health and Wealth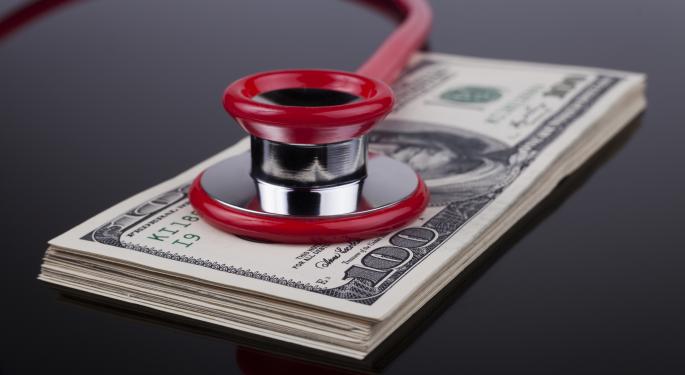 This weekend in Barron's online: managing health care expenses for the long term, as well as the prospects for GE, Nexstar Broadcasting, United Rentals, Approach Resources and more.
Cover Story
"How to Protect Your Health and Wealth" by Beverly Goodman.
In this week's cover story in Barron's, three top financial advisors discuss how to manage your health care expenses for the long term. If you're not factoring rising health care costs into your retirement savings strategy, you could be setting yourself up for a financial shock, says the article.
Large companies are beginning to slash health benefits for retirees, steering both current and future retirees toward privately run exchanges like those created under the 2010 Affordable Care Act. Last week, Walgreen (NYSE: WAG) joined General Electric (NYSE: GE), IBM (NYSE: IBM) and others that have made this move.
Barron's turned to its first Health and Wealth Roundtable for advice on creating a comprehensive strategy for the health and wealth of retirees. The experts include managing directors at Merrill Lynch and Morgan Stanley, as well as an independent financial advisor.
See what the members of the roundtable felt were the biggest issues in managing both health and wealth, as well as how much people will need to cover their health care expenses in future. They discuss the biggest surprises their clients face and whether wealthy clients need long-term-care insurance.
The article includes the backgrounds of the roundtable participants, as well as videos of the participants sharing their thoughts.
Feature Stories
"GE: Not Too Big to Grow" by Jack Hough says that after a decade of lackluster performance General Electric (NYSE: GE) is poised to take off as it pares back financial operations and focuses on industrials. See why the stock could rise 30 percent in two years.
Alexander Eule's "Boom Time for Broadcast Stocks" points out that local broadcasters control valuable spectrum that could be leased to wireless operators. See why Sinclair Broadcast (NASDAQ: SBGI) and Nexstar Broadcasting (NASDAQ: NXST) could double.
See also: Nexstar Buys Five TV Stations In Four Markets
In "A Wealth of Stocks to Love … or Hate," Andrew Bary takes a look at which stocks found supporters at the ninth annual Value Investing Congress in New York, and which ones were targeted as stocks to short. Lifelock (NYSE: LOCK) and United Rentals (NYSE: URI) are among the names discussed.
Approach Resources (NASDAQ: AREX), a small oil and gas driller, is sitting on valuable acreage in the Wolfcamp shale in Texas' Permian Basin, says David Englander's "A Shale Play with 50% Upside." See why investors should expect a sale.
"A Realist on European Stocks" by Amy Feldman features a profile of Dean Tenerelli of T. Rowe Price. Tenerelli shares why he sees opportunity in Spanish banks and broadcasters, as well as luxury-goods makers like Swatch, Tod's and Richemont.
In Jonathan Buck's "Novartis CEO's Prescription for Success," the CEO spotlight is turned on Joseph Jimenez, who has steered the Swiss drug giant Novartis (NYSE: NVS) adroitly through the patent expiration on its top-selling drug.
"Five Years on Fire" is an editorial commentary by Thomas G. Donlan suggesting that the disastrous events of September 2008 live on.
Columns
Columns in this weekend's Barron's discuss:
The unexpected Federal Open Market Committee action
The consequences of Fed tapering
BlackBerry (NASDAQ: BBRY) and disrupters
Small investors as angels
Alternatives to cloud-based storage
Refreshing of Barron's 400 index
Nearing the end of money-market reform
The odds of a government shutdown
The Microsoft (NASDAQ: MSFT) dividend hike
See also: Microsoft Authorizes $40B Buyback Plan, Raises Qtr. Dividend
Online Exclusives
This weekend's Barron's online exclusives include:
"Clean Energy CEO Fuels Buying" by Grace L. Williams. Andrew J. Littlefair, CEO and co-founder of Clean Energy Fuels (NASDAQ: CLNE), bought 127,000 shares of the vehicular-natural-gas firm for $1.6 million. He directly holds 477,049 shares, or less than one percent. Littlefair has been a chronic seller of shares for years, so his change in sentiment raised a few eyebrows, and it may have violated the short swing rule.
At the time of this writing, the author had no position in the mentioned equities.
View Comments and Join the Discussion!
Posted-In: approach resources Barron's Blackberry Clean Energy Fuels Federal Open Market Committee GE General ElectricMedia Best of Benzinga