Barron's Recap: Netflix Versus The TV Titans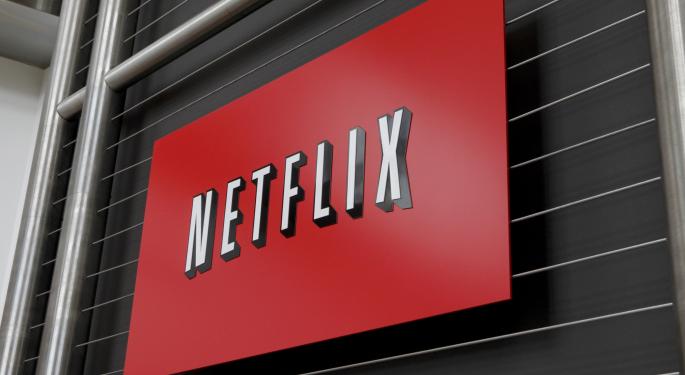 This weekend in Barron's online: the future of TV, what's next for the Dell buyout, upcoming IPOs and the prospects for Green Mountain Coffee Roasters and Franklin Resources.
Cover Story
"The Future of TV" by Alexander Eule.
Netflix (NASDAQ: NFLX) is having a good summer, points out Barron's, with its 14 Emmy nominations, reaching a milestone 30 million U.S. subscribers to its video-streaming service, and its share price up nearly 170 percent so far this year.
But things are not so shabby for conventional TV either. Advertisers bought a record $63 billion worth of TV time in the United States in 2012. Cable and satellite took in $97 billion in subscription fees last year, far outstripping Netflix's streaming revenue.
"Internet TV will replace linear TV" says Netflix on its website. But those who argue that new technology from "disruptors" Netflix, Apple (NASDAQ: AAPL), Amazon.com (NASDAQ: AMZN) and Google (NASDAQ: GOOG) will soon reinvent television may not realize how much money and brain-power stands in the way, argues Barron's.
See why investors in cable companies such as Comcast (NASDAQ: CMCSA) and content providers such as Viacom (NASDAQ: VIAB) have little to worry about, and why one analyst believes "A lot of what you read about over-the-top video and the reinvention of TV amounts to wishful thinking rather than real analysis."
The article includes a chart detailing the economic landscape of TV. See how the largest content providers, content distributors and the potential disruptors of that landscape really stack up.
See also: CBS and Time Warner Cable Negotiations Fail; CBS Blackout to Begin
Feature Stories
"Is the Dell Buyout a Done Deal?" by Andrew Bary suggests that Michael Dell's latest gambit to buy Dell (NASDAQ: DELL) could "push the deal over the goal line" but could hurt his reputation and that of his partner, Silver Lake Partners.
Bill Alpert's "How Long Can Green Mountain Coffee Stay Hot?" indicates that while Green Mountain Coffee Roasters (NASDAQ: GMCR) says it is not worried about challengers to its popular K-Cup coffee packs, perhaps investors ought to be.
In "The New IPO Boom," Jack Willoughby says that, now that the Facebook (NASDAQ: FB) disaster has started to fade from memory, initial public offering activity has increased. Upcoming IPOs include Twitter, Dropbox and Spotify.
Franklin Resources (NYSE: BEN) got slammed when rates started to rise in May, but in "Franklin Resources Could Rise 20%" Jack Hough makes the case that shares of this asset management company could rebound higher.
"Two Small Banks with Big Appeal" by David Englander takes a look at the prospects for United Financial Bancorp (NASDAQ: UBNK) and Investors Bancorp (NASDAQ: ISBC) during this time of industry consolidation and the possibility of higher interest rates.
See also: Regional Bank ETFs: Don't Mess With Texas
In "The Next Frontier," Reshma Kapadia profiles the Harding Loevner Frontier Emerging Markets fund. See why, though frontier markets have both great potential and sizable risk, this fund is one of the best in the sector.
Steve Garmhausen's "Simplicity's Rewards" offers best advice from Merrill Lynch's Dodee Crockett, who excels by sticking with stocks and bonds. See why investors should skip the hedge funds and hold the private equity.
David A. Levy, chairman of the Jerome Levy Forecasting Center, is interviewed in "Bracing for the Next U.S. Recession" by Lawrence C. Strauss. Levy sees more trouble looming for the American economy and makes a bull case for Treasury bonds.
"The Long Hot Summer" is an editorial commentary by Thomas G. Donlan in which he discusses representatives and senators leaving Washington to go home and tell constituents what a great job they are doing.
Columns
Columns in this weekend's Barron's discuss:
Handicapping the next Fed chief
Why the bull isn't getting much respect
AIG (NYSE: AIG) resumes paying a dividend
What the real unemployment rate is
Whether chip-equipment stocks are ready for a breather
Alternatives to ultra-short-term bond exchange traded funds
Where financial advisors are likely to put their money
Summer reading, both modern and classic
A proposal for presidential outreach to the Tea Party
Recommendations for beaten-down emerging-market stocks
View Comments and Join the Discussion!
Posted-In: AIG Amazon.com Apple Barron's Comcast DELL DropboxMedia Best of Benzinga