Barron's Recap: China's Looming Credit Crisis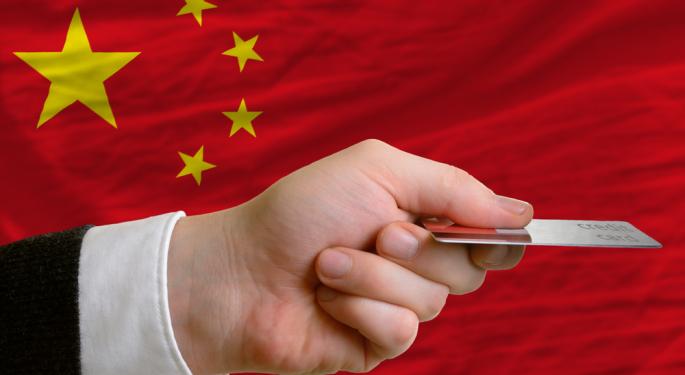 This weekend in Barron's online: the looming credit crisis in the People's Republic, a special report on retirement and the prospects for Revlon, Diebold and Con-way.
Cover Story
"Where Will It End?" by Jonathan R. Laing.
Skeptics have long insisted that economic numbers out of China paint too rosy a picture. And now, signs of trouble are plentiful. Spending on lavish new infrastructure projects and housing no longer is enough to prop up increasingly weak growth of gross domestic product.
The article quotes one expert: "The financial situation in China has become quite alarming." Says another, "I would say that China is now roughly at the stage [of indiscriminate credit growth] the U.S. was in March 2008, when Bear Stearns had to be rescued and the subprime market was unraveling."
See all the relevant data about what led up to the impending Chinese credit crunch, including graphs comparing the situation in China to those in the United States, United Kingdom and Japan. See how the real-estate construction boom that has created an enormous bubble.
The explosive growth of China's shadow banking system means the central government no longer has tight control over credit. And the credit crisis is expected to begin in the shadow banking system with a large credit default or the bankruptcy of a major player. "How much debt will go bad," says the article, "is anybody's guess."
Beijing does have some weapons to fight off a financial crisis, but will it learn the lesson of Japan in the late 1980s and other examples of how things can go wrong?
Special Report: Retirement
"President Obama Thinks Your IRA Is Too Big" by Amy Feldman points out that the White House budget proposes limiting contributions to tax-deferred retirement accounts for the wealthy. The article says that the complexities are "head-spinning."
In Robin Blumenthal's "Safety First: Protecting Your Portfolio," the focus is on the new set of rules that investing for retirement now requires. These new rules are especially important for those who are concerned about impending doom.
Feature Stories
In "The Upside of Swimming with a Shark," Andrew Bary suggests that controversial financier Ron Perelman's reputation is one factor weighing on the shares of Revlon (NYSE: REV). But, he says, investors ultimately could profit by investing with Perelman.
"Cashing In on Diebold's Growth" by Jacqueline Doherty says that the second largest ATM maker, Diebold (NYSE: DBD), is benefiting from an industry upgrade cycle and rapid international growth. And it has a dividend "to die for," says the article.
Jack Willoughby's "A Trucker Gets Back on the Right Road" has a look at midsize trucking company Con-way (NYSE: CNW). Con-way "lost its map" in the financial crisis and now is borrowing Japanese management ideas. See why the stock could surge.
Gianmarco Mondani of GAM Talentum has prospered by uncovering the weak spots in consensus profit estimates, says Michael Shari's "Earnings His Keep." Mondani shares why he likes easyJet and Duerr, but currently he does not like banks.
"Finding Rising Stars Amid Rising Rates" by Lawrence C. Strauss features an interview with Pimco's Mark Kiesel. See why Kiesel feels companies with improving fundamentals are key to offsetting higher interest rates in corporate bonds.
In "High Touch for High Tech" by Alexander Eule, financial advisor Elaine Meyers of Credit Suisse offers her best advice. Meyers has attracted a loyal following among young Silicon Valley entrepreneurs. See what she recommends now.
The Fed's taper is actually good news, says UBS Wealth Management's Alexander Friedman and Mark Haefele in Penta article "Rubber-Duck Investing." See why they think so and why they urge their clients to go overweight U.S. equities.
"Escape from Planet ZIRP" is an editorial commentary by Thomas G. Donlan in which he asks whether the Fed can ever stop stimulating the economy.
Columns
Columns in this weekend's Barron's discuss:
Whether Ben Bernanke has outstayed his welcome
Rising interest rates as a rebuttal of deflation fears
Intel's (NASDAQ: INTC) must-see TV subscription service
Three programs to help find the right stock in the right industry
The Hobie Revo 11, the gadget of the week
The rise of alternative funds
Platinum and palladium exchange traded funds
Oracle's (NASDAQ: ORCL) dividend hike
Posted-In: Barron's Ben Bernanke con-way Diebold Duerr easyJet Hobie Revo 11Media Best of Benzinga
View Comments and Join the Discussion!