Barron's Recap: Midyear Roundtable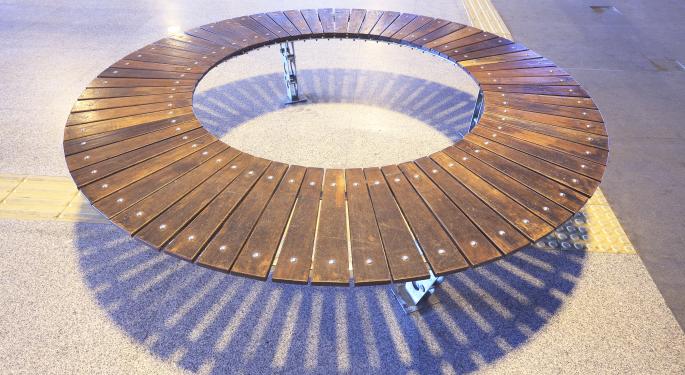 This past weekend in Barron's online: the midyear 2013 roundtable, and the prospects for Eastman Chemical, BB&T, Amgen and Big Lots.
Cover Story
"Shifting Winds" by Lauren R. Rublin.
The investment experts in Barron's Midyear Roundtable explain the risks and explore the opportunities as an apparent change is underway in the markets. See why the participants are bullish on media stocks, dividend payers, gold and the United States. The article offers 32 investment ideas.
Panelists include Mario Gabelli, Bill Gross, Oscar Shafer, Meryl Witmer and more. Also for comparison, see the 2013 Roundtable report card and the 2012 Roundable midyear report card, linked to in the article.
Feature Stories
"Good Chemistry a Catalyst for Great Profits" by Leslie P. Norton examines Eastman Chemical's (NYSE: EMN) buyout of Solutia. The acquisition could lead to a sizable rise in profits for the company over the next few years, says the article.
In "Finally Getting Up to Speed" by Jack Hough, the focus is on BB&T (NYSE: BBT). Though the regional bank has been held back by an adverse regulatory ruling and the end of a short-term accounting benefit, it is ready to race past these temporary roadblocks.
Reshma Kapadia's "We Have the Whole Toolbox" says that because biotech giant Amgen (NASDAQ: AMGN) is trimming costs and returning cash to shareholders, the stock still looks attractive, even after a 43 percent run up in the past year.
The stormy spring weather is the latest setback for retailer Big Lots (NYSE: BIG), says David Englander's "This Discounter's Stock Is a Steal." However, the stock is very cheap and specialty retailer's prospects are improving.
"Quality Growth" by Lawrence C. Strauss profiles Clas Olsson, who is lead manager of Invesco International Growth Fund. See why Olsson has been shying away from European banks and is looking at emerging markets stocks now.
In "A Model Success," by Sandra Ward, the CEO spotlight is turned on Sean Healey of Affiliated Managers Group. See how the firm's business plan has paid off for small asset-management firms and its own investors.
"The Myth of Social 'Security'" is an editorial commentary by Thomas G. Donlan in which he says Americans have received 77 years of warnings -- all still valid.
Columns
Columns in this weekend's Barron's discuss:
Liquidity trends as perceived by followers of the Fed
When results, not quantitative easing, will start driving investment performance
The benefits of rising rates
A surprise disclosure from Linn Energy (NASDAQ: LINE)
Iron Mountain (NYSE: IRM) and the IRS
How Advanced Micro Devices (NASDAQ: AMD) could double
Judging funds on how well they hit a practical target
Former central bankers on quantitative easing
Democrats and the "culture of dependency"
Last week's dividend hikes
Posted-In: Advanced Micro Devices amgen Barron's BB&T big lots eastman chemical iron mountainMedia Best of Benzinga
View Comments and Join the Discussion!