Barron's Recap (4/13/13): End of the Line for Priceline?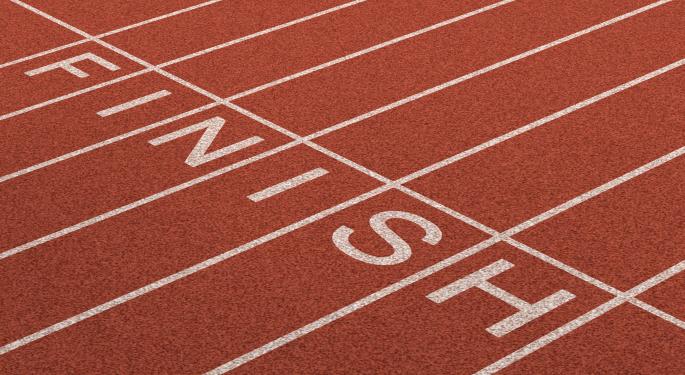 This weekend in Barron's online: the prospects for Priceline and other big online travel agencies, Barron's 2013 ranking of the top 100 financial advisors, what is next for Yahoo! and a Japanese debt apocalypse.
Cover Story
"This Means War!" by Avi Salzman.
Online travel company Priceline.com (NASDAQ: PCLN) is the best-performing stock in the S&P 500 over the past five years, rising 519 percent. But increasing competition from other online travel agencies, including Expedia (NASDAQ: EXPE), Orbitz Worldwide (NYSE: OWW) and privately held Travelocity, is bound to make such gains harder to come by going forward.
Even search companies Google (NASDAQ: GOOG) and Kayak Software (NASDAQ: KYAK) now aggregate hotel and flight listings from numerous online agencies, airlines and hotel firms. TripAdvisor (NASDAQ: TRIP) offers millions of hotel reviews and operates as a search engine for flights and hotel rooms.
The article offers a rundown of the strengths and weaknesses of Priceline, Expedia, Orbitz and Travelocity, including by whom they were founded and why, as well as the brands each now controls.
While few Wall Street analysts so far see Priceline or Expedia running into headwinds, the truth is the U.S. market is saturated and Europe nearly so. Emerging markets, particularly China, may present a long-term opportunity, but it is not clear that the multinational players can dominate local operators.
If Priceline earnings growth decelerates, the stock could slip 20 percent or more, predicts Barron's, especially if investors overreact as they did with former market darling Apple (NASDAQ: AAPL).
Advisor Rankings: Top 100
Steve Garmhausen's "Does It Get Any Better Than This?" asks whether Barron's 2013 crop of top 100 financial advisors in the nation can do better than last year's list of top advisors, who hit a bull's-eye with their recommended stocks.
In "Close-Ups of Five of Barron's Top Advisors" Steve Garmhausen, as the title indicates, profiles five of the Barron's top 100 financial advisors.
"What's the Best Path to Real-Estate Profits?" by Michael Sisk points out that real-estate stocks have skyrocketed in the past year. And the article offers tips for other ways to participate in the new property boom.
Financial advisors to big institutions increasingly are working for "well-heeled individuals" as well, suggests "The Rapid Rise of the 'Instividual' Advisor" by Steve Garmhausen. The key to success in these arrangements could be just how well-heeled the investor is.
Other Feature Stories
In Tiernan Ray's "What's Next for Yahoo!" the recommendation is that CEO Marissa Mayer's plans for Yahoo! (NASDAQ: YHOO) should include a heavy push into mobile Internet, improvements in the core businesses and an initial public offering for Alibaba.
"Does Japan Face a Debt Apocalypse?" by Andrew Bary says that if money-printing results in a Japanese inflation spike, then look out below -- for stocks and bonds. The article discusses the concept of "asset-bubble economics."
Jack Hough's "Put Your Portfolio on a Diet" points out that food stocks have run up this year so far that some are trading at higher multiples than Google. The article offers five alternative options for reliable earnings and healthy dividends.
Family-owned Villere & Co. is profiled by Lawrence C. Strauss in "All in the Family." More than a decade ago, the firm launched a mutual fund intended to provide easier and cheaper access to its separately managed strategies. Why investors are starting to notice.
In "Quantamentally Speaking," Bill Alpert interviews Morgan Stanley (NYSE: MS) equity strategist Adam Parker, who combines quantitative and fundamental analysis to identify stocks that could outperform. The article discusses China exposure and dividend growth.
Penta article "Authentic Philanthropy" by Richard C. Morais explores the benefits and pitfalls of combining business and charity, and shows how philanthropist Danny Meyer blends the two.
"The British Disease and Its Cure" is an editorial commentary by Thomas G. Donlan in which he suggests that Margaret Thatcher was the appropriate treatment for trade-union socialism.
Columns
Columns in this weekend's Barron's discuss:


Virtual currencies and precious metals

Whether North Korea is a threat to the markets

The Obama budget as a debate starter

Why investors like Best Buy (NYSE: BBY)

The value of stock-charting services

Contango could open up opportunities for some funds

The appeal of master limited partnerships

The surge in first-quarter dividend payouts

A New York & Co. (NYSE: NWY) turnaround

The right way to cut entitlements

Posted-In: Alibaba Apple Barron's best buy Expedia GoogleBarron's Media Best of Benzinga
View Comments and Join the Discussion!