Barron's Recap (3/30/13): Michael Dell's Folly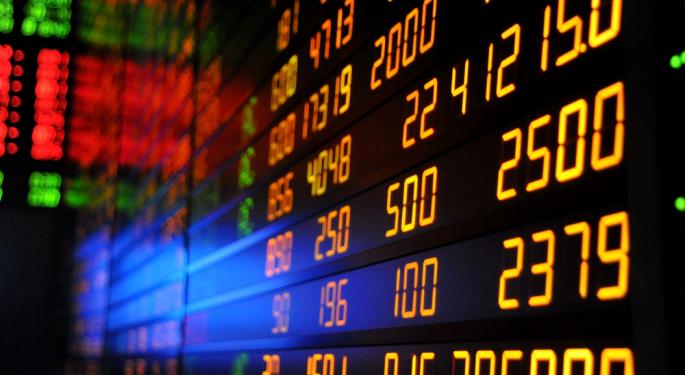 This weekend in Barron's online: the drama over a buyout for Dell, beneficial share buybacks, outraged Russian investors, and the prospects for Eaton, STMicroelectronics and Ruby Tuesday.
Cover Story
"Michael Dell's Folly" by Andrew Bary.
Now that Blackstone Group (NYSE: BX) and activist investor Carl Icahn have submitted preliminary offers to buy out Dell (NASDAQ: DELL), the pressure is on CEO Michael Dell to raise his $13.65-a-share bid for the company he founded.
The Dell buyout was first announced in early February, and right from the start it faced opposition from the PC maker's bigger shareholders, including Southeastern Asset Management and T. Rowe Price (NASDAQ: TROW). Dell and his partner Silver Lake Partners intend to take the company private. Icahn's proposal would allow some shareholders to remain invested.
Many Dell shareholders feel the company is worth at least $20 a share. Southeastern Asset Management has placed Dell's value at nearly $24 a share. But Blackstone's bid is at least $14.25 a share, while Icahn has offered $15 a share. Dell ended last week at $14.33.
The article shares why Barron's believes the final deal will come in near $15 per share and why as many as half of Dell's holders would stay invested in a company with little support from Wall Street and that often is disdained by the media. The article also speculates on the chances that Dell will lose his job under the terms of a final deal.
Feature Stories
In "Putting More Power in Eaton's Shares" Sandra Ward suggests that industrial conglomerate Eaton's (NYSE: ETN) purchase of Cooper Industries was pricey, but it looks like a winner, as earnings rise and volatility falls. The article looks at whether there is still time to get in on it.
Jonathan Buck's "Back in the Chips?" examines how the turnaround at STMicroelectronics (NYSE: STM), Europe's largest broad-line semiconductor maker, has benefitted from management's focus on markets well beyond the eurozone.
"Buybacks That Companies and Investors Can Love" by Jack Hough points out that not all share buybacks are alike. The stock repurchases and strong dividend yields at AT&T (NYSE: T), Seagate (NASDAQ: STX), WellPoint (NYSE: WLP) and Western Union (NYSE: WU) serve investors well.
Vassili Oxenuk is he a former spy, a math whiz and a gun enthusiast, says "Las Vegas Magic Act: Making Russians' Money Disappear" by Bill Alpert. Oxenuk also is a fund manager with many outraged and alarmed investors.
In David Englander's "Tasty Turnaround," the focus is on how the steps Ruby Tuesday's (NYSE: RT) new management is taking to boost its profit margins could lead to "an appetizing bounce" in the casual-dining chain's share price.
"Fishing for Value" by Sarah Max is a profile of Larry Pitkowsky and Keith Trauner, the portfolio managers of the GoodHaven Fund. They have an eye for companies that have been ignored by Wall Street, are misunderstood by investors or have suffered from panic selling.
Economist Carl Weinberg is interviewed in Lawrence C. Strauss's "Bet on China, but Not Japan or Europe." Weinberg shares why China's growth is reawakening and why Cyprus may be setting a potentially disastrous precedent.
Richard C. Morais's Penta article "Wealthy Families Leveraging Up" features U.S. Bank Wealth Management's Mark Jordahl. He shares how his clients are using debt to seize market opportunities, and why he expects stocks to rise up to 7% by the end of this year.
In "Ballast for the Glitterati" by Alexander Eule, Morgan Stanley's (NYSE: MS) Drew Zager discusses how he puts together portfolios of high-quality issues that help "Hollywood types and other ultrarich clients" to beat inflation.
"A Clash of Aspirations" is an editorial commentary by Thomas G. Donlan in which he suggests that a skeptical eye is required when reading the budget documents.
Columns
Columns in this weekend's Barron's discuss:
The biggest winners in the first quarter
Managing expectations for the markets
Home prices on the rise
How Delta Air (NYSE: DAL) fared in the first quarter
Companies shaking up the server market
Wall Street Journal's new portfolio manager
An iPhone app for finding your car
Whether hedge-fund replication is worth the headache
Why broader is better than bigger with ETFs
Rwanda as an economic model
Getting radical with the federal budget
Recent payouts of the S&P 500
View Comments and Join the Discussion!
Posted-In: AT&T Barron's Blackstone Group Carl Icahn DELL Delta Air Lines EatonMedia Best of Benzinga