Barron's Recap (2/23/12): A Special Report on MLPs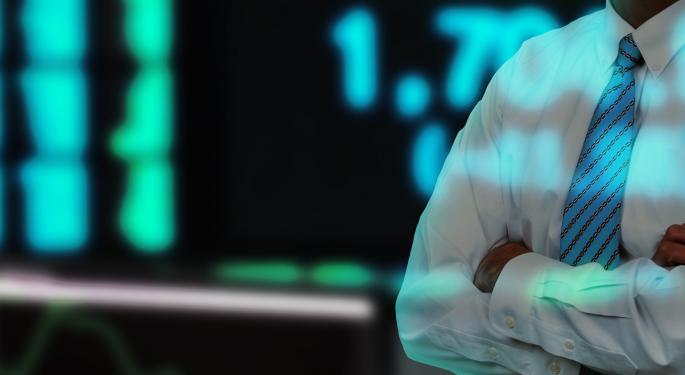 This weekend in Barron's online: a special report on master limited partnerships, more on the Dell buyout bid, and the prospects for Canadian Natural Resources, Dick's Sporting Goods, ADT, Coach and others.
Cover Story
"The New MLP Landscape" by Dimitra Defotis.
Nearly 100 companies are structured as master limited partnerships (MLPs), which allows them to avoid corporate taxation. They are a perennial favorite of individual investors due to their unique tax structure and because they pay out most of their cash flow to partners (i.e., shareholders).
MLPs outperformed the Standard & Poor's 500 for 12 years in a row. But that changed in 2012, when the Alerian MLP Index returned less than five percent, compared to the broad market's 16 percent. The MLP landscape has changed dramatically in the past year, says this cover article.
The most common MLPs transport and store crude oil and natural gas, and there been an explosion in drilling in the U.S. Some 30 new MLPs have been brought to market in the past two years. But at the same time, the market is getting more complex.
So Barron's consulted a pair of experts to find out how investors should proceed. In a nutshell, they should proceed with caution, even though the U.S. energy boom could fuel many years of solid MLP returns.
These two experts share how the MLP landscape has changed, how to value MLPs, some of the most attractive MLPs today, when and if investors should get in, as well as the MLP outlook for 2013.
Feature Stories
"Black Gold in the Great White North" by Andrew Bary explores why proposed pipelines, like Keystone XL, could help boost shares of Suncor (NYSE: SU) and Canadian Natural Resources (NYSE: CNQ), which plunged on environmental fears and rising U.S. oil production.
In "More Proof That Dell CEO's Bid Is Too Low," Dell's (NASDAQ: DELL) latest results show that the company remains highly profitable and generates strong cash flow. Also, a private-prison company that is becoming a real-estate investment trust could be a $50 stock.
Christopher C. Williams's "Long-Distance Runner" points out that specialty retailer Dick's Sporting Goods (NYSE: DKS) has been both growing smartly and staying well ahead of the competition. Could the shares go the distance as well?
Home-security provider ADT (NYSE: ADT) can exploit some big opportunities as more Americans use smartphones to run their homes and monitor their kids, says Jack Willoughby in "Why ADT Investors Should Feel Secure." And the stock is cheaper than it looks.
"Duking It Out in Women's Handbags" by Jack Hough covers the rivalry between Michael Kors (NYSE: KORS) and larger Coach (NYSE: COH). The former came out swinging, but the latter still has a lot of fight left in it, and it may be the better buy.
In Michael Shari's "Emerging Unscathed," Rafaël Biosse Duplan, portfolio manager of Finisterre Credit Fund, is profiled. Duplan thinks Greek sovereign bonds are still a good bet, because he believes Greece will not default and will not leave the eurozone.
David Englander's "Bracing for a Power Surge" features small-cap gas turbine equipment maker Global Power Equipment Group (NASDAQ: GLPW). It is on the mend after a year of sluggish sales and operating issues, and its shares look ready to rally.
The CEO spotlight is turned on Eric Wiseman of V.F. Corp. (NYSE: VFC) in "Forever in Blue Jeans" by Alexander Eule. He shares how the apparel and footwear maker turns acquisitions like North Face, Vans and Timberland into blockbuster brands.
Other Voices article "Admirable Northern Example?" by Michael Taube says that, although Canada withstood the financial crisis better than most other major developed nations, some of its economic policies may not be winners.
"The Bankers' Friend" is an editorial commentary by Thomas G. Donlan in which he suggests that rising leverage may "sink all the boats."
Columns
Columns in this weekend's Barron's discuss:
Chinese hackers are no James Bonds
A two-day pullback puts investors on edge
Grappling with deficit spending before it is too late
Winners and losers in the next smartphone war
Tracking the trading activity of corporate insiders and prominent investors
The president's use of scare tactics to bolster his positions
How the year is shaping up for hedge funds
The best ETF strategies for Japan
Newmont Mining's (NYSE: NEM) dividend hike
A digital single-lens-reflex camera with lots of smartphone features
View Comments and Join the Discussion!
Posted-In: ADT Barron's Canadian Natural Resources Coach DELL dick's sporting goods Global Power Equipment GroupMedia Best of Benzinga