Barron's Recap: The 25 Best Dividend Funds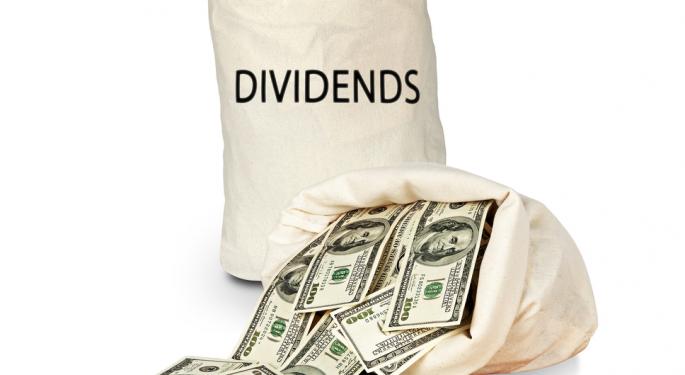 This weekend in Barron's online: the top dividend funds, investing in Brazil, the prospects for Bank of New York Mellon, Radian Group and Callaway Golf, as well as the momentum favors Romney.
Cover Story
"Top Dividend Funds" by Steve Garmhausen.
Over the past few years, the search for income and safety has driven investors into dividend-stock mutual funds. Assets in equity-income funds have more than doubled since the end of 2008. But how does one chose such a fund? In just the past two years, fund companies have launched equity-income mutual funds and exchange-traded funds at a rate of two new funds per month. And there is more than just a fund's yield to consider. Choosing a dividend fund also involves assessing its return and the manager's unique strategy. So Barron's has narrowed the field and offers a look at the top 25 dividend funds. In addition, four of the top managers on the list explain how they are navigating through the dividend landscape these days. They are the managers of the JPMorgan Equity Income (OIEIX), Vanguard Equity Income (VEIPX), Columbia Dividend Opportunity (INUTX) and Federated Strategic Value (SVAAX) funds. Just a few of the stocks they currently like are AT&T (NYSE: T), Cisco Systems (NASDAQ: CSCO), Dunkin' Brands (NASDAQ: DNKN) and Home Depot (NYSE: HD).
Feature Stories
"Betting on Brazil" by Christopher C. Williams suggests that, given the country's rising middle class, the future looks bright for the world's sixth-largest economy, even though it has hit a rough patch. The article offers tips for where to invest in 2013 beyond Brazil's major stock index.
In "Brazil Investors Take a Long View," Reshma Kapadia agrees that the Brazilian markets have suffered recently. But four experts see reasons for optimism, and they joined a Barron's roundtable to discuss their investing strategies for the South American nation.
Jim McTague's "The Momentum Favors Romney" points to polls that paint a discouraging picture for the Democrats, who continue to be hurt by President Obama's weak showing in the first presidential debate. The weak economy has trumped Obama's charisma, claims the article.
After weathering low rates, subdued markets and embarrassing lawsuits, the sun finally is about to peek through for Bank of New York Mellon (NYSE: BK), indicates "Time to Make a Deposit at Bank of New York Mellon" by Jack Willoughby.
In "Is Radian a House of Cards?" by Jonathan R. Laing, the speculation that mortgage insurer Radian Group (NYSE: RDN) will benefit from the recovery in the housing market is questioned, because the company's balance sheet is far weaker than it appears.
"Getting Out of the Rough" by David Englander takes a look at Callaway Golf (NYSE: ELY). Under a new CEO, the company is regaining market share and could break even next year after several years of losses. In time, the shares may double.
In Jack Hough's "When Bold Analysts Say Buy," a look at what is behind recent bullish calls on Celgene (NASDAQ: CELG), GameStop (NYSE: GME), Humana (NYSE: HUM) and Ruth's Hospitality Group (NASDAQ: RUTH).
"The odd thing is, today defense is better played in equities than it is in fixed income," says Oakmark Equity & Income fund manager Clyde McGregor in Sarah Max's "More Equity Than Income." The fund's top holdings are Nestlé and UnitedHealth Group (NYSE: UNH).
In "The King of Little Rock" by Fleming Meeks, the CEO spotlight is turned on Warren Stephens of Stephens Inc. He sees plenty of opportunity to take business away from Wall Street with his firm's "brains and hard work."
"In the Home Stretch" is an editorial commentary by Thomas G. Donlan that suggests that, regardless of the outcome of the election, the new government will look a lot like the old one.
Columns
Columns in this weekend's Barron's discuss:
Hurricane Sandy's role in the economy for the next few months
The dim prospects for the utilities sector
How the slowdown in PC sales is effecting the tech sector
What history says about popular presidents
Asset managers steer clients away from strategies tied to stock-market benchmarks
Income-oriented ETFs that appeal to nervous investors
The pitifully small gains in jobs
Posted-In: AT&T Bank of New York Mellon Barron's Callaway Golf Celgene Cisco Systems Dunkin' BrandsMedia Best of Benzinga
View Comments and Join the Discussion!