Pro: Why Retail Investors Should Worry More About Wages Than Tariffs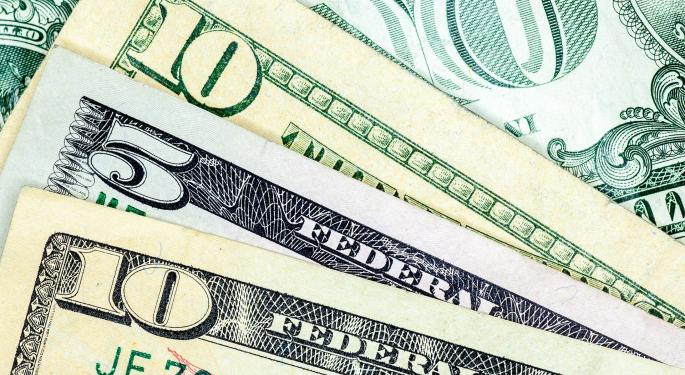 Amazon.com, Inc. (NASDAQ: AMZN) is mostly responsible for setting an unofficial $15 per hour minimum wage, and this could be a bigger problem for retail companies than tariffs, according to sector expert Jan Kniffen.
What Happened
Retailers who pay their employees close to $15 per hour will find it difficult to pass on the added labor costs to consumers through price increases in their products, Kniffen, the CEO of J. Rogers Kniffen, told CNBC Thursday morning. To make up for the wage inflation, retailers need to become much more efficient, such as with the use of robotics, he said.
As an example, Kniffen said "robots are everywhere" within Walmart Inc (NYSE: WMT)'s operations. Robots can unload a delivery truck in two-thirds the amount of time it takes humans to complete the task, he said.
The use of robotics in retail is a growing trend that will take hold over time, Kniffen said.
Why It's Important
Wage inflation will be more difficult for smaller retailers to absorb, Kniffen said. The biggest retailers, especially those taking full advantage of recent tax cuts, have the resources to invest in robotics, he said.
"The big guys are going to crush the little guys."
What's Next
Looking forward to the holiday season and full year 2019, Kniffen said he is "the least worried" about tariffs and "certainly more worried" about wages. Imported Chinese products that are subject to tariffs can for the most part be swapped for similar items from counties like Vietnam, Sri Lanka, Mexico and Honduras, in his view.
Related Links:
What Is A Tariff And What Does It Do?
Cramer: Heavy Consumer Impact From Tariffs 'Highly Unlikely'
Posted-In: China CNBC Jan Kniffen minimum wage retail retailers RoboticsMedia Best of Benzinga
View Comments and Join the Discussion!