Barron's Picks And Pans: Bank Of America, Caterpillar, Sensata And More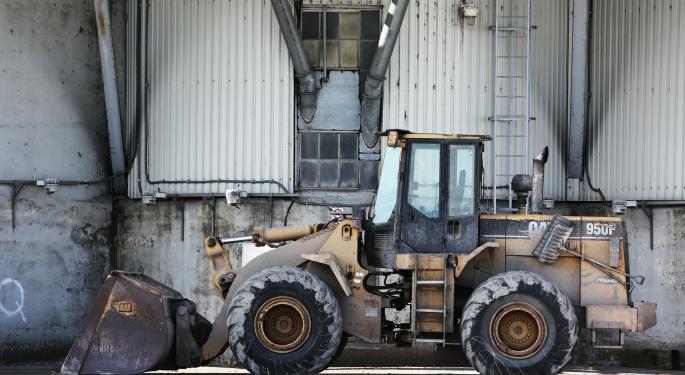 This weekend's Barron's cover story offers alternatives for Chinese stocks.
Other featured articles examine the prospects for a big bank stock that stands out and a contrarian pick to the e-commerce giants.
Also, looking at the value of earnings numbers and the Trump tariffs hit home.
"After a Slide in Chinese Stocks, Where to Look for Bargains" by Reshma Kapadia suggests that while valuations are low and earnings for Chinese companies are expected to grow robustly, there are risks in Beijing's efforts to stimulate the economy. Should investors be looking at Caterpillar Inc. (NYSE: CAT) or 3M Co (NYSE: MMM) instead?
Avi Salzman's "Earnings, Schmernings: When the Value of the Numbers Declines" ponders why, with the S&P 500 posting strong third-quarter gains, investors do not always seem to care. The article looks at how the likes of Alphabet Inc (NASDAQ: GOOGL) and Amazon.com, Inc. (NASDAQ: AMZN) have fared.
In "Why Bank of America's Conservative Approach Is Good for Its Shares," Andrew Bary points out that while the big bank stocks have been clobbered lately, Bank of America Corp (NYSE: BAC) has a collection of strong businesses that are valued cheaply. See how Barron's thinks this banking giant stacks up against its rivals.
Big-box home decor retailer At Home Group Inc (NYSE: HOME) is finding success by selling only through massive stores offering low prices, a huge selection and the latest styles, according to "At Home Group Is the Anti-Amazon" by Nicholas Jasinski. Find out why Barron's believes this Texas-based upstart with a purely bricks-and-mortar strategy could be worth a wager.
See Also: How To Trade During A Stock Market Correction
In Al Root's "Trump's Trade War With China Is Starting to Hit Home for More Companies," a case is made that when President Trump first took on China over trade, it was easy to ignore because the impact hadn't hit corporate profits, but that is no longer so. Check out how the likes of Caterpillar and Lennox International Inc. (NYSE: LII) have fared.
"This Auto-Parts Maker Deserves Another Look — as a Tech Stock" by Vito J. Racanelli points out that shares of Sensata Technologies Holding PLC (NYSE: ST) have been dented by mounting investor worries about the health of the global auto market. Discover why Barron's sees that as an opportunity for patient investors.
Also in this week's Barron's:
Why Trump may be right about the Fed
Whether the midterm elections will save the stock market
What's really to blame for China's slowdown
How to bet on a value-stock revival
A case for master limited partnerships and energy stocks
What could boost Brazil's stock market
View Comments and Join the Discussion!
Posted-In: 3M Alphabet Amazon Amazon.com At HOme Bank of America Barron'sMedia Best of Benzinga