Barron's Picks And Pans: Dropbox, Facebook, General Mills, Time Warner And More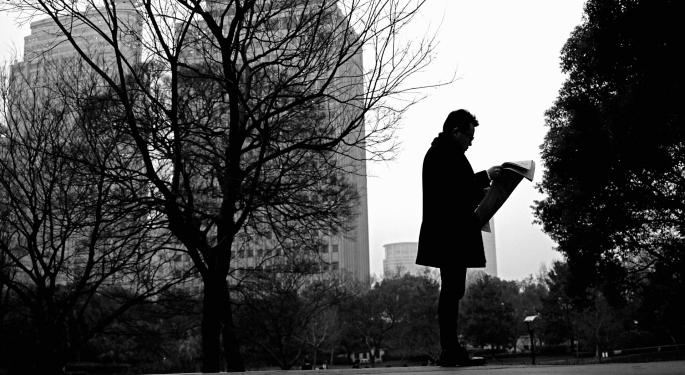 This weekend's Barron's cover story asks what a social media giant can do to become more transparent.
Other featured articles examine a media conglomerate facing a win-win situation and a consumer staples giant that now resembles a bargain.
Also, the prospects for an old-school furniture maker and a spectacular tech IPO.
"Facebook Comes Under Siege" by Jon Swartz asks how Facebook, Inc. (NASDAQ: FB) can change now that lawmakers, regulators, users, advertisers and former employees are unhappy with the social media giant. Whether any steps toward transparency will be enough remains to be seen, according to this cover story.
Jack Hough's "Facebook Shares Look Like a Bargain," on the other hand, makes a case that the concerns over privacy and regulation that have taken a toll on the social network's shares have also created a buying opportunity. The dot-com darling may have lost some of its luster, but is it now as tempting for investors as Barron's believes?
In "Time Warner Investors Face a Win-Win," Andrew Bary points out that investors in Time Warner Inc (NYSE: TWX) could quickly see a 10-percent profit if it merges with AT&T Inc. (NYSE: T). If the deal is blocked in Washington, D.C. blocks the deal, those investors are likely to make even more in the next year.
This furniture maker has a cheap stock and several catalysts that could rouse it from its prolonged stay in a horizontal position, according to "La-Z-Boy Shares Ready to Incline" by Brett Arends. See why Barron's thinks La-Z-Boy Incorporated (NYSE: LZB) should gain as consumer wealth grows, a new Amazon sales effort takes shape and millennials take notice.
See also: Could Nostalgic Toys 'R' Us Kids Crowdfund The Bankrupt Retailer's Rescue? One Billionaire Investor Hopes So
In Tiernan Ray's "Dropbox Soars on Debut," see why, despite the excitement over its soaring the initial public offering price and the spectacular debut of cloud storage company Dropbox Inc. (NASDAQ: DBX), questions remain about whether it has made all the easy money it can and how quickly it will be able to add paying users.
"The Good News on General Mills" by Ben Levisohn explores why shares of General Mills, Inc. (NYSE: GIS) are finally starting to look cheap after falling to their lowest level in more than five years. The maker of Wheaties did report better-than-expected results last week, the article points out. Are its shares magically delicious?
Also in this week's Barron's:
Ranking online brokers
How the Federal Reserve will trigger the next crash
How to win in emerging markets
What the return of Tiger Woods means to golf stocks
Why corporate scandals have a cost for investors
What's lifting cloud software stocks
China's role in the global oil trade
Tech stocks with growing yields
At the time of this writing, the author had no position in the mentioned equities.
Keep up with all the latest breaking news and trading ideas by following Benzinga on Twitter.
Posted-In: AT&T Barron's Dropbox Facebook General Mills La-Z-Boy Tiger WoodsMedia Best of Benzinga
View Comments and Join the Discussion!