Barron's Picks And Pans: Altria, Apple, PepsiCo, Target And More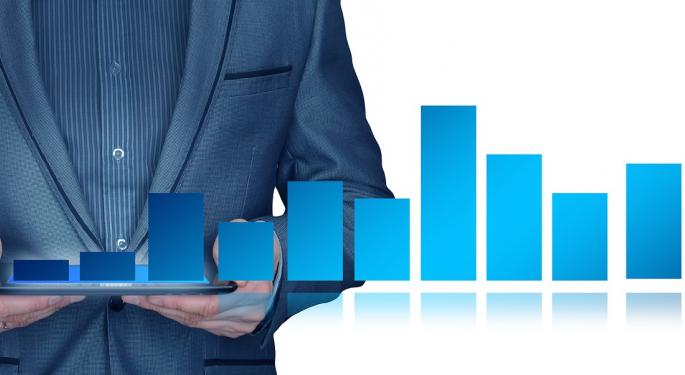 This weekend's Barron's cover story shows what the shortage of workers means for employers and investors.
Other featured articles examine the prospects for a European company that has hit on a winning formula and consumer staples stocks that are worth a look.
"The Great Labor Crunch" by Avi Salzman points out that employers around the United States are scrambling to find enough qualified workers, which could keep a lid on economic growth. In the near term, the shortage is undoubtedly good news for workers, but see what it means for the likes of Target Corporation (NYSE: TGT).
Andrew Bary's "A European Coke Bottler Could Offer Bubbly Returns" makes the case that the world's largest independent Coke bottler, Coca-Cola European Partners PLC (NYSE: CCE), has hit on a profitable formula involving innovative products and packaging. See why this London-based company has joined the European war on sugar.
In "Soup, Beer, and Cigarette Stocks Are Buying Opportunities," Jack Hough takes a look at why certain consumer staples stocks are selling at sharp discounts on Wall Street. Find out why Barron's believes that shares of Altria Group Inc (NYSE: MO), Campbell Soup Company (NYSE: CPB) and others have potential.
Advisor Charles Brighton has championed sustainable investing for the past six years in part because these companies tend to have better leadership, according to "Values and Profit Meet Up" by Carol J. Clouse. See what Brighton has to say about Amazon.com, Inc. (NASDAQ: AMZN), Apple Inc. (NASDAQ: AAPL) and more.
See also: What The Toys 'R' Us US Liquidation Means For Toy Makers
In Lawrence C. Strauss's "Don't Dump Your Staples Yet," see why Barron's says it is important for investors not to lose sight of the defensive protection that stocks such as PepsiCo, Inc. (NYSE: PEP) and Procter & Gamble Co (NYSE: PG) can provide. Not only more attractive in tougher economic times, they also offer nice income.
"Time's Up for Small-Caps" by Ben Levisohn explains why good things may come in small packages, but small company stocks as a group still lack the necessary ingredients for long-term outperformance. "For a longer lasting trade in small-caps, I usually like to see better valuations," says an expert quoted in the article, "and we don't see that right now."
Also in this week's Barron's:
Barron's top 1,200 financial advisors
Barron's best fund families
The costs and benefits of tariffs
Why robots won't solve the worker shortage
The high cost of trying to keep up with Amazon.com
Chile and the booming demand for lithium
How borrowing drives the business cycle
Whether stock investors' worries are overblown
Posted-In: altria Amazon Amazon.com Apple Barron's campbell soup Coca-Cola European PartnersMedia Best of Benzinga
View Comments and Join the Discussion!