Have Customers Lost Their Taste For Blue Apron?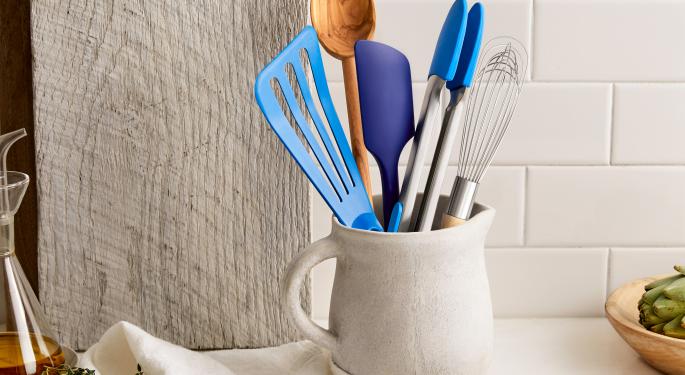 A changing of the guard at Blue Apron Holdings Inc (NYSE: APRN) will likely prove to be one of two things.
Will it be a much-needed change to bring in new ideas and strategies at the highest level of management? Or will the appointment of CFO Brad Dickerson as CEO rove to be ineffective, with Blue Apron's woes tied to the food kit delivery space as a whole?
What You Need To Know
Blue Apron's stock has tumbled around 70 percent since its initial public offering amid poor growth rates that disappointed investors, along with concerning churn rates and the potential "boogeyman" of Amazon.com, Inc. (NASDAQ: AMZN), according to Statista. Blue Apron's troubles date back to its pre-IPO days as its revenue, customer growth and total number of orders during the first quarter of 2016 rose 254 percent, 245 percent and 205 percent, respectively.
By the first quarter of 2017, all three metrics were tracking below 100 percent and continued to fall to 3 percent, 0 percent and negative 6 percent, respectively in the third quarter of 2017.
Why It's Important
It's possible that Blue Apron's decision to scale back on marketing has come at the expense of customer growth, Statista said. There's compelling evidence to suggest this might be the case, as the average order value growth rate stood at 3 percent in the first quarter of 2016 and read 2 percent in the third quarter of 2017.
What's Next?
Blue Apron's incoming CEO Dickerson was the CFO and COO of Under Armour Inc (NYSE: UAA), where he oversaw a "period of rapid growth," according to Statista. He could be "just the right man for the job," but only time will tell.
You can find more statistics at Statista.
Related Links:
Blue Apron's CEO Change Could Be A Recipe For Stabilization; Barclays Upgrades
Analyst: CEO Shakeup Could Be Key Ingredient In Blue Apron's Turnaround
Photo courtesy of Blue Apron.
Posted-In: food Food Kit Meal Kit Delivery StatistaMedia Best of Benzinga
View Comments and Join the Discussion!