Sean Parker On Social Media: 'God Only Knows What It's Doing To Our Children's Brains'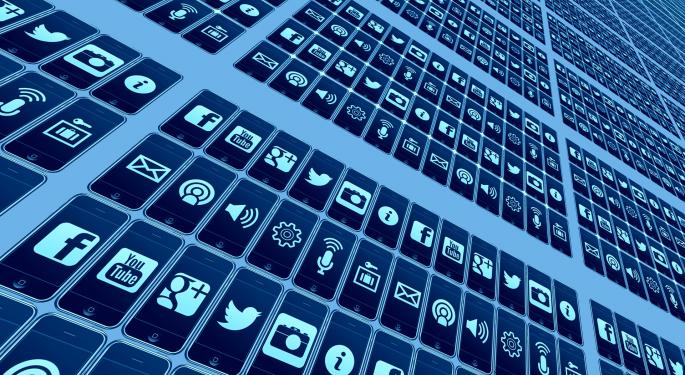 Social media platforms are hurting your brains, at least according to the founding president of Facebook Inc (NASDAQ: FB) Sean Parker. The 38-year old member of Facebook's startup team told Axios in an interview that he's evolved into "something of a conscientious objector" on social media.
What You Need To Know
Parker recalled the very early days of social media and how many people didn't like the idea of an online community, Axios reported. Parker said he always believed "we'll get you eventually" — and he was right as billions of people use social media platforms today.
While social media is a valuable tool to bring together friends and family from all over the world, Parker said it also "changes your relationship with society, with each other ... It probably interferes with productivity in weird ways.
"The thought process that went into building these applications, Facebook being the first of them ... was all about: 'How do we consume as much of your time and conscious attention as possible?'" he told Axios.
Why It's Important
Parker's comments may or may not be brushed off as an exaggeration, but it may raise new ethical concerns, particularly with his statement: "God only knows what it's doing to our children's brains."
What's Next?
Facebook's entire network is built around giving users "a little dopamine hit every once in a while each time someone likes or comments on a photo," Parker said. Facebook is also "exploiting a vulnerability in human psychology," Parker said.
Investors may or may not demand a response from Facebook to explain ethical concerns that have always existed but are now back in the spotlight.
Related Links:
Sean Parker: 'I Probably Underestimated How Big Facebook Was'
Posted-In: Axios Facebook psychology Sean Parker social mediaMedia Best of Benzinga
View Comments and Join the Discussion!