ATM Fees Are Out Of Control, But There Is A Solution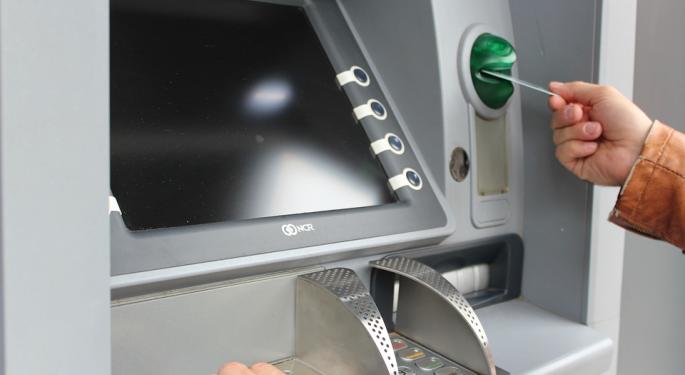 The cost to retrieve your money has never been higher, but at the same time, it has never been easier to avoid the fees.
On average, the cost to retrieve money from an out-of-network ATM stands at $4.69, which marks an increase of 2.6 percent from a year ago. On top of that, overdraft fees are higher by 1 percent at $33.38. Thankfully these fees are for the most part "avoidable," Bankrate's chief financial analyst Greg McBride reported.
The simplest way to avoid ATM fees is to use a machine from your own bank. Most mobile apps will have geolocation-enabled to help a user find the closest location, the Bankrate report added. Some banks even offer consumers a set amount of out-of-network fees, which gives consumers greater flexibility to access their cash.
As for overdraft fees, many banks tend to waive one overdraft fee a year. Other tips to avoid fees is to set account alerts that offer sufficient leeway or to link a savings account with a checking account that could automatically transfer funds before an overdraft fee kicks in. The cost to do this likely won't be free and could be as much as $10 per transaction but this would still be cheaper compared to an overdraft fee.
Finally, the most important piece of advice might be to recognize the fact that "sometimes we get into a pickle" and overdraft fees or other unnecessary bank fees could catch anyone by surprise.
Related Links:
6 'Hidden' Bank Fees Buried In The Fine Print
Fed Maintains Interest Rates, Announces Start To Balance Sheet Normalization
View Comments and Join the Discussion!
Posted-In: Bank Fees Bankrate banks Greg McBrideMedia Best of Benzinga