10 Least Innovative States In America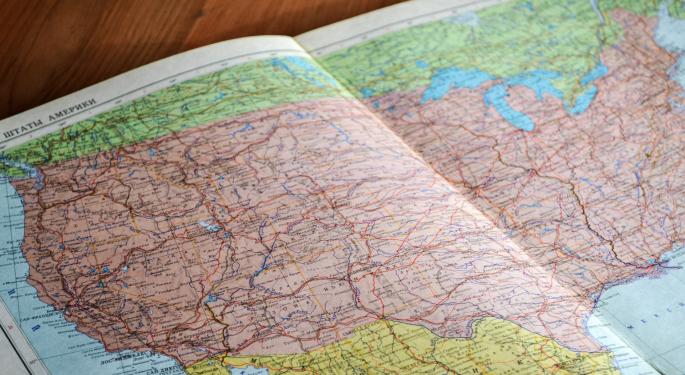 In 2016, the U.S. secured a No. 4 ranking on the Global Innovation Index, boasting strength in both technological innovation and research. But not all state constituents could reasonably celebrate.
In fact, some served as an anchor or, at the very least, buffer to the success of states with rapid technological growth rates. On Thursday, WalletHub published its analysis of contributions by U.S. states (and D.C.) and ranked them according to 18 indicators of innovation potential.
Here are the bottom 10:
10. Maine.

9. South Dakota.

8. Iowa.

7. Tennessee.

6. North Dakota.

5. Oklahoma.

4. Kentucky.

3. Louisiana.

2. Mississippi.

1. West Virginia.
The Limiting Factors
Some of the least innovative states are limited by a dearth of public companies, with three hosting fewer than 10. Others emphasize industries not known for innovation. Oklahoma companies, for example, primarily dabble in gas and oil, while Mississippi's cohort emphasize banking and finance.
Still other states are home to several recognizable and large-market-cap firms — but none necessarily at the vanguard of innovation. Kentucky boasts of Valvoline Inc (NYSE: VVV), Yum! Brands, Inc. (NYSE: YUM), Humana Inc (NYSE: HUM) and Papa John's Int'l, Inc. (NASDAQ: PZZA), while Tennessee has FedEx Corporation (NYSE: FDX), AutoZone, Inc. (NYSE: AZO), Corecivic Inc (NYSE: CXW) and Regal Entertainment Group (NYSE: RGC).
Geographically, nearly all were landlocked with the exception of a single coastal state. But above all, the bottom five share a common theme in poverty.
According to the most recent U.S. Census Bureau estimates, Mississippi has the highest percentage of residents below the poverty line, while Louisiana ranks third, Kentucky sixth and West Virginia seventh.
It should be noted, though, that poverty is not a proven limitation of technological growth. The District of Columbia ranks ninth in poverty, while leading the nation in innovation. Meanwhile, North Dakota boasts the ninth-lowest poverty rate even as it contributes little by way of innovation.
See the 10 most innovative states in America, according to WalletHub, here.
Related Links:
Pace Of Apple Innovation Frustrates Product Fans
Wal-Mart Looking To Drive Innocation With New Car Sales, CarSaver.com Partnership
Posted-In: Global Innovation Index U.S. Census Bureau WalletHubMedia Best of Benzinga
View Comments and Join the Discussion!