Carl Icahn's Investment Lessons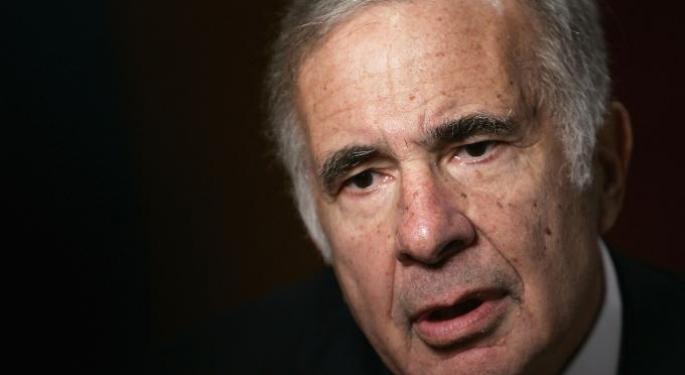 When it comes to investing and especially activist investing, there are very few who have reached the pinnacle of success like the chairman of Icahn Enterprises LP (NASDAQ: IEP), Carl Icahn. He was recently on Wall Street Week to talk about activist investing and what led him to it.
Critics Changed Their Stance
"I haven't changed, the name has changed (corporate raiders vx. activist investors) because they now find out that what we have done is good for everybody and you made billions for things," Icahn said.
"So, they tell you, 'Oh well, Icahn changed.' I didn't change; they changed."
The Guy Running The Company Is An Idiot
On what led him to activism, Icahn said, "You look at a company and we looked at beginning and you study it and again I'd spent 5 hours at night to 2 in the morning looking for companies and you look at them and say, this company is amazingly cheap. It has got great assets – it was easy to do it then, great assets – but, they are not making any money yet."
Related Link: Where Did Carl Icahn Put His Money In Q1?
He continued, "And then you look and say why you don't make any money and you would start talking to guys that understood the company better than I did, you know an analyst, and he said, 'The reason call is that it's not that it's not great and it doesn't have great name, great this, it's the guy that runs it is an idiot and he just shouldn't be there.'"
The Guys On The Boards Know
"We make money for all the shareholders by cleaning the company up and getting on the board or whatever reason and saying you got to do this, this and this and if you are a smart guy, even the guys on the board sort of know what they should be doing," Icahn concluded.
View Comments and Join the Discussion!
Posted-In: Carl Icahn Vetr Wall Street WeekMedia Best of Benzinga