James Bullard: Normalized Policy Wanted, But First-Quarter GDP Issues Create Obstacles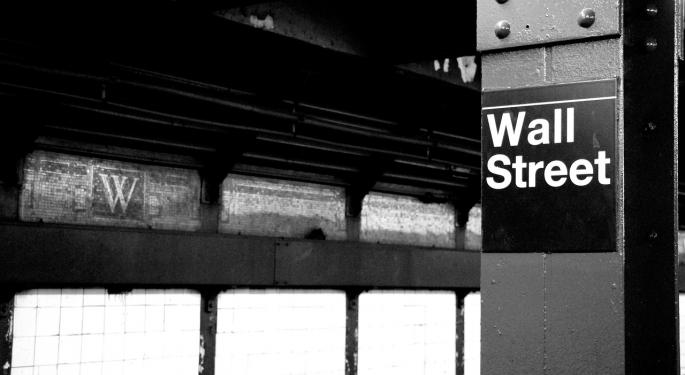 With the growth in first quarter remaining lackluster for the economy, the Street is divided on whether it would be appropriate for the Fed to raise rates at this juncture.
James Bullard, President of the Federal Reserve Bank of St. Louis, was on Bloomberg Radio recently to discuss the performance of the economy in the first quarter and whether raising rates this year is the base case for Fed.
Suspicious On First-Quarter Numbers
"So I think we've got to view the first-quarter numbers as a little bit suspect," Bullard said.
"Last year we looked through the number and we did get very strong growth in the second and third quarters. So we'll see if something similar happens this year."
Related Link: U.S. Stock Futures Edge Lower GDP Report In Focus
The Base Case: Rate Increase In 2015
Bullard was asked that barring a data surprise should one assume that Fed's base case is for a rate increase in 2015. He replied, "I think the base case is for that, because when you look at the economy overall – 5.4 percent unemployment, underlying inflation, one and a half (1.5) percent or something – these numbers are not very far from normal for the U.S. economy. I mean, inflation is low, but it's not that low. And we did get a stronger CPI, a core CPI just recently."
He continued, "So I think inflation will move back toward target. Unemployment will continue to fall. We're basically going to be right on our unemployment target and right on our inflation target in the not-too-distant future, and but when you look at policy itself, we're still in emergency settings. We've got policy rate at zero. We've got a huge balance sheet. Why aren't we getting policy back to normal if the economy is getting back to normal?
"And there are long lags. There are long lags in this process, so you can't be saying that we've going to get all the way back to perfection before we even start to normalize policy. I think that's too much. So, the base case is definitely that we want to, at least for me, is that we definitely want to normalize policy, but we do have to get by this issue about the first-quarter GDP," Bullard concluded.
Image Credit: Public Domain
Posted-In: Bloomberg Bloomberg Radio James BullardMedia
View Comments and Join the Discussion!