Bill Gross On What Success Means, His Philanthropic Donation Plans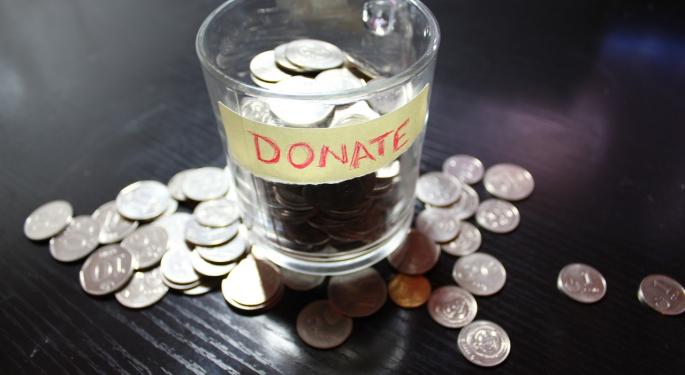 There are people who are good at their job and then there are those who are best. For those who are at the tiptop of chosen profession, success comes naturally. For example, take the "Bond King" and Janus Capital Group Inc (NYSE: JNS) portfolio manager, Bill Gross, who after consistent success in the bond markets over decades is planning to donate almost all his wealth.
Gross was on Bloomberg recently to discuss what success means to him now, his philanthropic activities and his plans going forward.
Success
"I define 'success' differently now than five or ten years ago," Gross said. "I mean, success in the early years was business-related, and asset growth related, and of course, you know, with family was related to how well your son or daughter was doing on the soccer field, et cetera."
Related Link: Bill Gross: Fed Will Raise Rates, If Only To Prove They Can
He continued, "You know, these days, as the children have grown and are doing their own thing, certainly still very, very much connected with their own successes, but my wife Sue and I have raised our family. And now success becomes a function of what we can do with the rest of the world outside, to help others and to prove that some of the prior success can blend into success for the future for others."
Philanthropy
Gross was asked if he will give away all his wealth through Gross Family Foundation. He replied, "Certainly in terms of the foundation. I mentioned the foundation is a family foundation, and so I have three kids. They're between 26 and 42 years old. And so they'll continue the effort.
"But yeah, we'll give everything that we have other than our home away to either philanthropic causes that I've talked about, or to the foundation," Gross concluded.
Image Credit: Public Domain
Posted-In: Bill Gross Bloomberg Gross Family FoundationMedia
View Comments and Join the Discussion!