Thinking Inside Aaron Levie's Box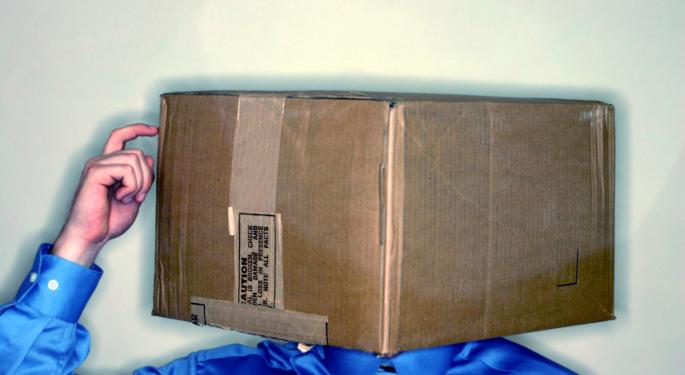 Box has been a leader in online file sharing and management via the Cloud while investing major time in securing it.
With over 150,000 businesses using the service, Box co-founder and CEO Aaron Levie appeared on CNBC's Squawk Box Thursday morning and addressed the security eScares seen recently (like the fake White House bombing report that the AP's Twitter account) while also discussing how Cloud technology is edging towards mass acceptance by users.
As Box shapes itself into a platform company, they're placing a much more significant emphasis on the time that they invest in the security of their systems.
"We actually just announced that we'll have a chief trust officer joining our company. He used to be the chief informations security officer of Yahoo and prior to that the chef informations security officer of Semantic and we think that's just indicative of that kind of scale of investment that we do," said Levie. "But a lot of it is really the changing nature of threats on the Internet and how people need to be able to take protection better into their own hands."
Levie said that making sure end users, consumers and large enterprises can fully trust moving their data to the cloud is one of the underlying enablers of their business, so security must always be maintained, even if it's time-consuming.
"I would say we spend a disproportionate [amount] of time and effort and resources on this type of problem, which is the only reason why we can go and serve really large enterprises like Procter & Gamble, like eBay, like EA. We serve 92% of the Fortune 500, and that's overly only because we focused in security and the scalability of our systems for the enterprise," said Levie.
With Box's huge evaluation, it's easy to wonder when big-name competitors will release their version of a cloud-based file sharing service, but according to Levie, they're not a focus for competitors like Google (NASDAQ: GOOG).
The file-sharing business is a small segment of what big innovators focus on because they have an enormous amount on their plates already, which Levie says isn't conducive to building great enterprise software. With a big evaluation and little fear of big-name competitors, the next question for many investors looking at Box is: Will they go public?
"I think that we're on a path that sort of, you know, likely leads to the inevitable outcome of going public. The timeframe is certainly not something we think about too much, except for just making sure that we're ready to build a large, longterm, independent company," Levie said.
According to Levie, there's about $280-290 billion spent yearly on enterprise software. He believes that the vast majority of that will transition to the Cloud over the next decade.
"We want to build one of those foundational companies that helps make that transition."
Posted-In: Aaron Levie Box CNBC Squawk BoxMedia Best of Benzinga
View Comments and Join the Discussion!