Here's How Much Investing $1,000 In Hertz Stock Back In 2010 Would Be Worth Today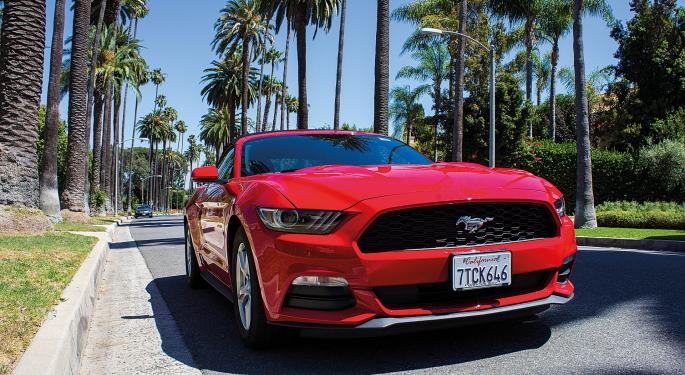 Investors who owned stocks in the 2010s generally experienced some big gains. In fact, the SPDR S&P 500 (NYSE: SPY) total return for the decade was 250.5%. But there's no question some big-name stocks did much better than others along the way.
Hertz's Difficult Decade
One underperformer of the last decade was rental car giant Hertz Global Holdings Inc (NYSE: HTZ).
Hertz's past 10 years were dominated by a major restructuring, new competition from ride-hailing companies and eventually a bankruptcy filing earlier this month.
Hertz shares started the 2010s trading at around $42.23 and hit their decade high above $108 in mid-2014.
In June 2016, Hertz restructured its company, splitting its rental car company and equipment rental business into two publicly traded companies.
In June 2016, the rental car business continued trading under the ticker "HTZ," and the equipment rental company began trading as Herc Holdings Inc (NYSE: HRI).
The way the split was structured, Hertz underwent a 1-for-15 reverse split, and shareholders received 0.2 shares of Herc for each pre-split share of Hertz they owned.
2020 And Beyond
The Hertz rental car business has since collapsed under the weight of a massive debt load, ultimately leading to its bankruptcy this year.
Hertz shares are down 86.1% overall in the past five years and hit an all-time low of 40 cents earlier this year. Yet Herc has held up relatively well, preserving some value for investors.
At Hertz's $42.23 opening price for the decade, an investor would have been able to buy 23.6 shares of Hertz stock for $1,000. After the split, that same investor would have owned 4.7 shares of HTZ stock and 1.57 shares of HRI stock.
Therefore, $1,000 worth of Hertz stock in 2010 would now be worth about $78.
Looking ahead, analysts expect even more difficulties for Hertz in 2020. The average price target among the six analysts covering the stock is $3, suggesting 45.6% downside from current levels.
HTZ, HRI Price Action: Hertz Global Holdings shares were plunging 12.57% to $4.84 at the time of publication Tueday, while Herc Holdings shares were down 3.68% at $33.99.
Related Links:
Here's How Much Investing $1,000 In The 2014 GrubHub IPO Would Be Worth Today
Here's How Much Investing $1,000 In The 2011 Spirit Airlines IPO Would Be Worth Today
View Comments and Join the Discussion!
Posted-In: Travel Top Stories Movers Trading Ideas General Best of Benzinga