3 Things Apple Showed With Earnings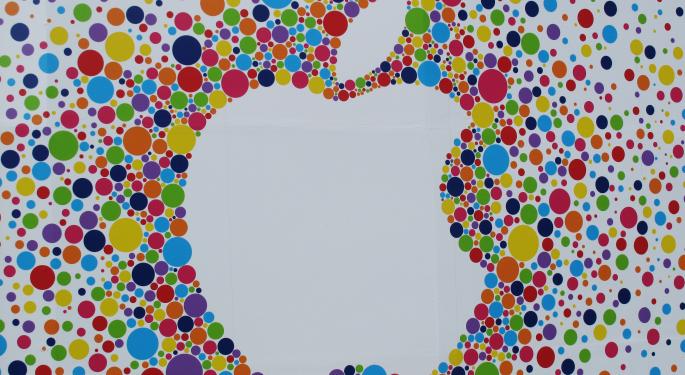 Nic Chahine says that Apple Inc. (NASDAQ: AAPL) showed investors three key things with this week's earnings report.
He's Marketfy Maven and the owner of Create Income With Options Spreads, and he recently joined Benzinga's #PreMarket Prep to talk about why he can't go short on this stock.
The first thing he said that Apple proved was that the company can sell as many iPhones as they can make and as fast as they can make them.
Related Link: 'Flash Boys' Exchange's John Ramsay Talks Off-Exchange Trading
"They sold a zillion iPhones," he said. "That's incredible."
Apple also demonstrated a good promise for new revenue streams, Chahine said. He added that ApplePay seems to have been well-received by all the people that have tried it.
"Given they have so many users, it has a chance," he said. "I don't know what or how, but it's a good promise for the future."
in theory $aapl has a lot of resistance from here this week. i wont short it but would book some profits on this week's bullish trades

— Nic (@racernic) October 21, 2014
The third thing that stuck out to Chahine was that Apple "showed [it has] have strong buyers with convictions, and I'm talking about Tim Cook, himself."
"Those three things tells me I can't short this stock and I can choose to go long it cautiously," he said. "The way I would do it is via credit put spreads."
Chahine also talked about Yahoo! Inc (NASDAQ: YHOO) and International Business Machines Corp. (NYSE: IBM).
Check out his full interview here:
Don't forget to tune in to Benzinga's #PreMarket Prep Monday-Friday 8-9:45 a.m. ET all of the premarket info, news and data needed to start the trading day.
Posted-In: Apple Benzinga #PreMarket Prep Earnings MarketfyOptions Markets Tech Interview Best of Benzinga
View Comments and Join the Discussion!