Can The Bulls Repeat The Bear-Beat-Down On Monday?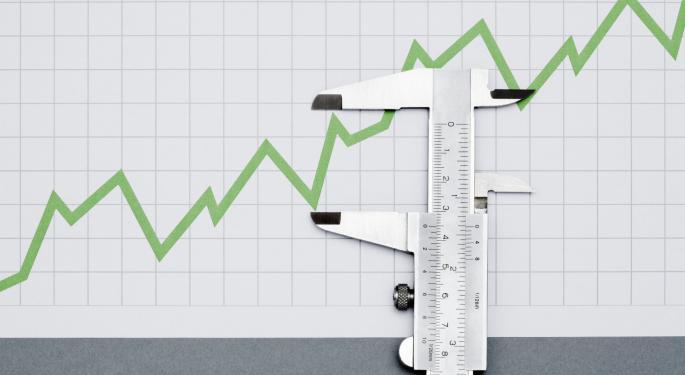 Recap: Friday was a nice way to end a tumultuous week where markets whipsawed from runaway to free falls.
The momentum stocks especially seesawed from one extreme to another all within minutes.
Market reactions to earnings were violent and unforgiving. Traders wanted to see profits and rejected promises of futures rewards. No longer are the low margins ignored.
Markets want results and soon. Friday the markets were tested hard since the pre-open but came back roaring and all indices finished green on the day. The small caps led the way up closing up 0.9 percent for the day.
After all threats of corrections, the SPY even closed green for the week.
What's Next?
On Monday, traders will likely build on Friday's positive momentum. Furthermore, Draghi is expected to offer a stimulus of sorts. If it doesn't come by mid week then bullishness might abate and selling pressure will build. Last week, the TLT threatened with another breakout attempt but failed miserably on the heels of a bad bond auction on Thursday. This gives way for an improvement in the ten year yield which in turn will help the bulls.
How to profit from it?
Market technicians expect a sell-off in the SPX followed by another push to break into new highs.
Bearish option plays: buying SPX puts or put spreads around 1865. This will take advantage of a dip towards the high mark of 1850.
In combination with the put spreads, selling much lower credit put spreads (especially if one is able to time it after the slide) could recoup some of the put spread cost. Also after the slide, one can buy call spreads in towards 1885. This will take advantage of the rebound to test the 1900 wall. This can be all done in the SPX monthly options. If one is worried about a deeper sell-off then one can use further out and farther down from current price for the credit put spreads.
Bi-directional option trades: one can sell an iron condor in SPX in the low 1800s for the credit put spread and over 1900 for the credit call spread. Given room, there is a chance that the bulls will overshoot on the upside given that they've been trying to pierce that wall for quite some time.
** Note that these option trades can be done in any of the major indices: SPX, SPY, RUT, IWM. One just has to find the appropriate levels for each ticker.
One thing became clear this week: the fight over "the need for a correction" is still undecided.
Here are other factors impacting the markets:
Geo-political

headlines:

Altho

ugh the headlines from Ukraine have abated a little, there is no doubt that the fears of war are holding back a lot of buying. This is a bad situation with global repercussions. The powers involved don't seem willing to deescalate matters; they seem to ratchet the rhetoric at every press conference. There will need to be concessions by at least one party for resolution to come. Neither side looks ready to concede anything.

The VIX

is back under 13 but the markets are nervous since they are still buying more calls than puts

.
Options make up:

More calls than puts in most major companies. Optimism is still alive even in beaten down names.

MOMOs:

Are still too unreliable and are not to be touched except with lotto style small test trades.

The Apple Rabbit:

It closed 585 which is right in the middle of the pin zone highlighted previously at 580/587.5. This is not too bad given the rumors of a good size acquisition was poorly received.

TNX:

up 0.8 percent which made room for the run

Friday

. Equities could not have rallied had the TNX dropped

Friday

.

TLT:

0.32 percent. Broke down again

Friday

and now is riding a downward trend since Thursday's bad bond auction. This is good for market bulls.

The YEN:

Also retreated a little and is back inside the danger zone (9.825).
Check out the video below for a recap of this week's options outlook:
Posted in: Previews Options Pre-Market Outlook Markets Trading Ideas Best of Benzinga