Options Outlook For The Week Of March 10: No Clear Signs Of Market Catalysts To Drive Higher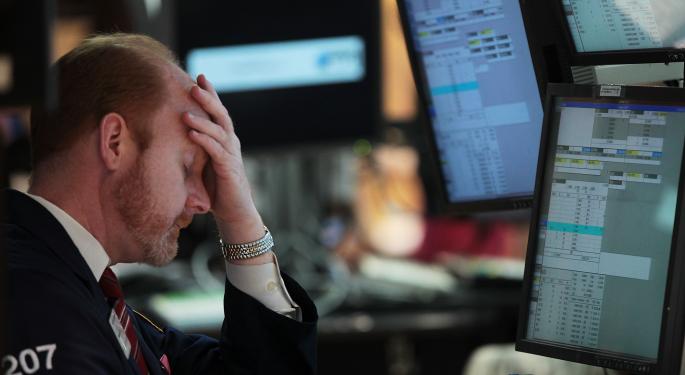 Last week showed traders that neither bulls nor bears are in control.
Pops faded and down whooshes were bought.
Friday most interestingly was saved by Apple (NASDAQ: AAPL) when it rallied to close at the $530.00 pin when markets were looking their weakest.
This week again, the pops are being faded and down whooshes being bought. This is pure indecision due to lack of conviction. Today, Apple again is coming to the markets' aid with it being up 1.3 percent helping keep markets stay green.
For the rest of the week, traders should be nimble anticipating how others will want to go into the Crimean vote weekend. Potential income can be created by mainly shorting Google (NASDAQ: GOOG), the small caps and Priceline (NASDAQ: PCLN) via credit spreads (credit call spreads or Iron condors).
Traders should be wise to not chase Apple too far up from here as this week it may have strong resistance at $540.00. The resistance actually starts at $530.00 but is much stronger at $540.00.
If the markets don't know where they want to go then traders should remain nimble and light.
We are at market highs so it might be healthy to zoom out and look at the big picture: Try to find the next positive catalyst to drive markets higher.
The resolution of the Crimean struggle might give us a boost but I am not optimistic to its near end. So until then, market pops will likely have the tendency to fade as they are relief pops in nature and not fundamental "oompf."
Check out the video below for a recap of this week's outlook:
)
Posted in: Previews Options Pre-Market Outlook Markets Trading Ideas Best of Benzinga