Options Outlook For The Week Of February 10: Keep An Eye on The Ten-Year T-Note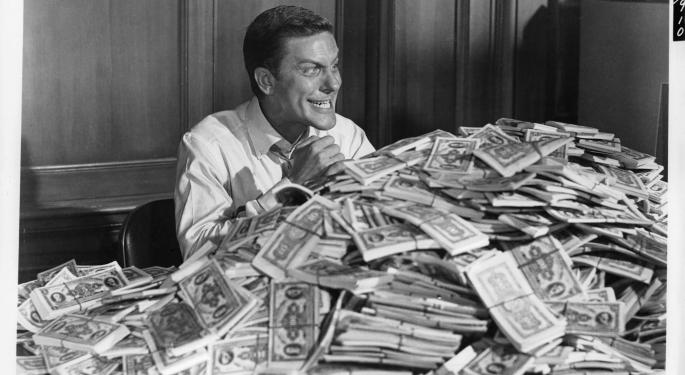 Another labor report has come and gone and the world is still standing.
Once again, the anticipation and inflated premium prices were almost for nothing.
Except that this time there really was the potential for a disaster. To illustrate, imagine the worst case scenario and its ripple effects.
Imagine that the workforce had lost jobs rather than create over 100k.
See also: ETF Outlook For The Week Of February 10
We probably would not be talking about the olympics on CNBC today, we would be covering it with somber tones of a major Friday sell off.
Now that there's some clear sailing (at least until the next self inflicted pivotal event), traders can take advantage of momentum.
There's the makings of strength in:
Google (NASDAQ: GOOG): Still seems beloved by traders so long option positions via out of the money credit spreads and possibly some long in the money debit spreads could be worthwhile.
Apple (NASDAQ: AAPL): For now, gone are the days of relative weakness. During the sell offs it held up green on red days. However, tread carefully with out of the money bullish credit spreads.
LinkedIn (NYSE: LNKD): Strength was witnessed when buying on the dip. This gives a target for which to shoot on both ends. So again, here traders can ride some bullish credit spreads.
CBOE Interest Rate 10-Year T-Note (INDEXCBOE: TNX): Keep an eye on the ten year as it is still trading almost tick for tick with the markets.
Small caps (IWM or RUT): Opportunities here as well on the bullish side, but only if hedged. Those run fast and long so traders will want to have a balanced approach. Iron condors for credit may work under proper supervision.
Most importantly, do not be greedy and try to cash out of trades before their maturity.
Leaving proverbial 'money on the table' is part of successful options trading.
Check out the video below for a recap of this week's outlook:
Tags: CBOE Interest Rate 10-Year T-Note Options Outlook
Posted in: Options Markets Trading Ideas Best of Benzinga