The Call Option: Helping Investors Call the shots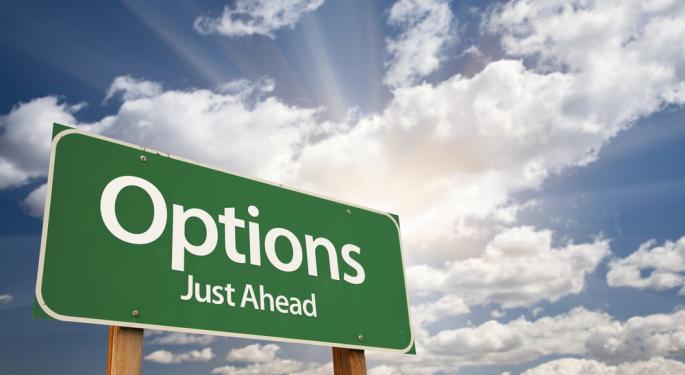 by Emilu Bailes, OptionsANIMAL Instructor
When we invest our money in stocks are we in control, or are we just waving a flag at the large Wall Street Beast?  How do we take the wheel and guide our investments toward our desired destination?
Options offer many choices to the astute investors who take the time to learn their behaviors, rights and obligations.  "Options are a financial derivative that represents a contract sold by one party to another."  At first glance it seems simple since there are only two types of options:  Calls and Puts. 
As with anything of value, once you begin to look closer, questions arise that weren't obvious from a distance.  Although there are only two types of options, each one of them takes on a different meaning for us if we choose to be the 'seller' rather than the 'buyer' of the option.  Does anything alter our view of the instrument if we combine it with others?  Option investing strategies can escalate from simple to many depths of complexity when a variety of the option instruments are joined together.
Call Options
Let's take a closer look at Call Options. If you buy a Call Option, you will be given the "Right To Buy" the underlying equity at a certain price, within a contracted period of time.  With that being said, it makes sense that a few decisions must be made before you enter an options trade?  What contract period should I focus on?  What strike price should I select?  Those two choices alone lead us to consider the elements that contribute to the option values.  Other choices affecting options are Intrinsic Value v. Extrinsic Value; time until option expiration; relationship between Strike price and Fair-Market-Value of underlying equity; Implied Volatility; Risk Free Interest Rates; and Dividends of the underlying equity, if there are any. Let's keep this simple, though.  By looking at the most common options strategy, The Covered Call, we begin to wrap our mind around the basics of how to assume control of our investments.
The Covered Call
The covered call consists of two instruments:  Long Stock (buying stock) and Short Call (selling calls).  When option traders use the words long and short they are referring to buying and selling. Long is synonymous with buy and short is synonymous with sell. As the 'seller' of the call (short call) you have no rights.  Instead, you take on a potential obligation to sell your stock (long stock), the other instrument in this strategy, at the strike price of the short call during the contracted period of time. There are several important questions that you have to ask yourself before you enter this strategy.  "Am I okay with my broker selling my long stock at the contracted price during the contracted time period? Are there any negative consequences to allowing the stock to be sold at that chosen price?  How does the addition of the short call provide me with more control of my investments?"
There are two potential outcomes to the covered call strategy.  First, the stock may be called-away from you (sold) if the price rises above the strike of the call in question.  Did you calculate the net profit acquired if that occurred?  Are you satisfied with that as your profit-target?  Second, the short call may expire worthless.  This means that the stock price did not increase enough to entice the call buyer to exercise their rights to buy the stock at the strike price.  What's the result of that?  You have generated income in your portfolio, because you get to keep the credit that you received when you sold the call.
By adding this one option instrument to your long stock position you have taken control of the wheel.  You have thought about a good exit target with a desired profit and have become active in managing the investments, generating income, and reducing your risk.
How do you obtain the knowledge required to take control of your investments?  You do it by educating yourself. OptionsANIMAL and trading guru, Guy Adami, are hosting a free, 1-day trading workshop in Hoboken, New Jersey on November 10th, 2012. This amazing workshop will teach you how to take control of your investments and improve your trading.
Click here to learn more about
OptionsANIMAL's 1-Day Workshop in Hoboken, New Jersey on November 10
OptionsANIMAL is an online stock market education company. Our goal is to provide the highest quality stock market education anywhere. Our commitment to excellence is evident in everything we do. For more information about OptionsANIMAL and our stock market education, please visit www.optionsanimal.com,Facebook, orTwitter
The preceding article is from one of our external contributors. It does not represent the opinion of Benzinga and has not been edited.
View Comments and Join the Discussion!