Millennials Want Bitcoin: Banks Are So Passé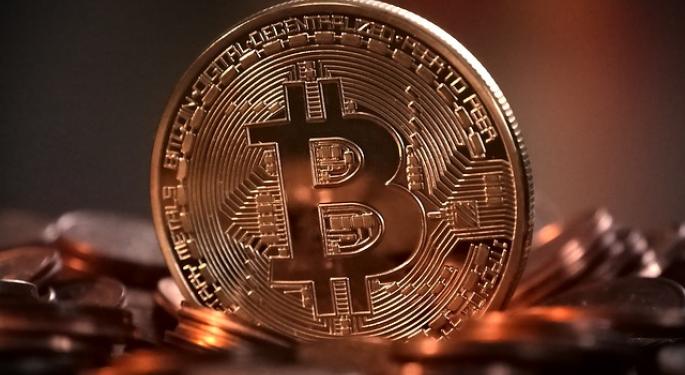 Crippled by rising house prices, student debt and underpaid jobs, it comes as no shock that the younger generation are purchasing Bitcoin in the hope for quick returns, snubbing traditional savings accounts.
While it might seem like the older generation among us aren't entirely certain what cryptocurrencies like Bitcoin are, more millennials than ever are turning to the digital alternative for their savings. Rather than traditional bank accounts and credit unions, the cryptocurrency Bitcoin is attracting a growing market of millennial buyers, becoming a more solid investment than many would have thought likely. In one study by CoinSpectator that interviewed over 10,000 different individuals, 6 out of 10 millennials confirming that they had bought Bitcoin within the last year alone.
The study didn't stop at finding out how many were turning to cryptocurrencies, however, but why they were making the switch, as well. 7 out of every ten gave some justification, stating that they were unhappy with the interest rates and slow growth expected of most savings accounts. Surprisingly, while Bitcoin was considered a somewhat risky investment a few years ago, nearly 65 percent even admitted that they thought it was a safer place to put their money. This is largely down to the greater sense of control they have over the currency as opposed to losing that control to traditional savings institutes like banks.
The figures support the suspicions, too. Considered in total, savers put away a whopping £1.3 trillion into banks and leave it there to accumulate. However, for that £1.3 trillion, they received just £10.06 billion. That's an increase of 0.77%. On the other hand, Bitcoin has risen tremendously in value as of late, breaking records year on year. In November 2016, a single Bitcoin cost around £550. Today, at the time of writing this, it is worth £8,400. Early adopters are finally starting to see the investment pay off and now millennials, as the most digitally savvy generation, are starting to grow afraid of missing out on further growth.
It's not just the choice of savings location that's changing, either. More millennials are starting to become more self-sufficient and informed about how they grow their finances and manage their banking. Two-thirds of women interviewed in the study have confirmed that from Bitcoin they have gone on to buy other cryptocurrencies, aiming at some diversification for their portfolio. One explanation that women are more likely to take this step that men is that the majority are underpaid in the workplace compared to men. While men focus on higher earnings, women tend to be smarter with how they manage money and take controlled risks to earn the same wealth by virtue of investing and gaining returns.
Bitcoin had an uncertain beginning, but now few are doubting that it's around to stay. 45 percent of the millennials asked in the survey confirmed that they would like banking to work more conveniently with their investments, integrating Bitcoin wallets so they could manage all their savings and investments options at the same place. A further 70% of those same respondents assured that they were not satisfied by their returns in interest and 75% went as far as to say they were being robbed of their money and that they were not being valued as a customer.
Cryptocurrencies are expected to make two-thirds of all millennials' savings in the next five years. People are becoming more technologically and financially savvy and taking control of their money rather than letting banks keep it. The markets are following suit, with "large hedge funds and financial institutions (starting) to get involved" as Andrew Sung of CoinSpectator.com confirms.
The financial landscape is changing thanks to Bitcoin and cryptocurrencies, and millennials are starting to see a more profitable future than banks are currently providing.
The preceding article is from one of our external contributors. It does not represent the opinion of Benzinga and has not been edited.
Posted-In: Bitcoin contributorCryptocurrency Forex Psychology Markets Personal Finance General Best of Benzinga
View Comments and Join the Discussion!