GBP/USD Forecast: Dovish BoE Seen Weighing On Sterling
I have identified a key resistance level on GBP/USD at around $1.3340 in my Sterling forecast on November 1 and since yesterday, nothing has changed in my view.
With the FX market expecting the Bank of England to take back the post-Brexit rate cut and increase the Bank rate by 25 basis points to 0.50% today, the voting decomposition will be the first thing traders should be looking at in order to see the level of discontent with the monetary policy change.
Generally, 6-3 voting decomposition is expecting with the Monetary Policy Committee voting possibly 5-4 being sterling negative.
Even more importantly, it is the Inflation report press conference with Governor Mark Carney that will provide further clues for future policy outlook. The fresh quarterly macroeconomic forecast from the Bank of England might bring lower inflation and growth forecast, shifting current rate hike expectations in 2018 further beyond Q2 2018, adding pressure on GBP/USD. This is especially important with expectations of US President Trump nominating Jerome Powell for next Federal Reserve bank chairman adding academic and policy hawk John Taylor into the Board of Governors.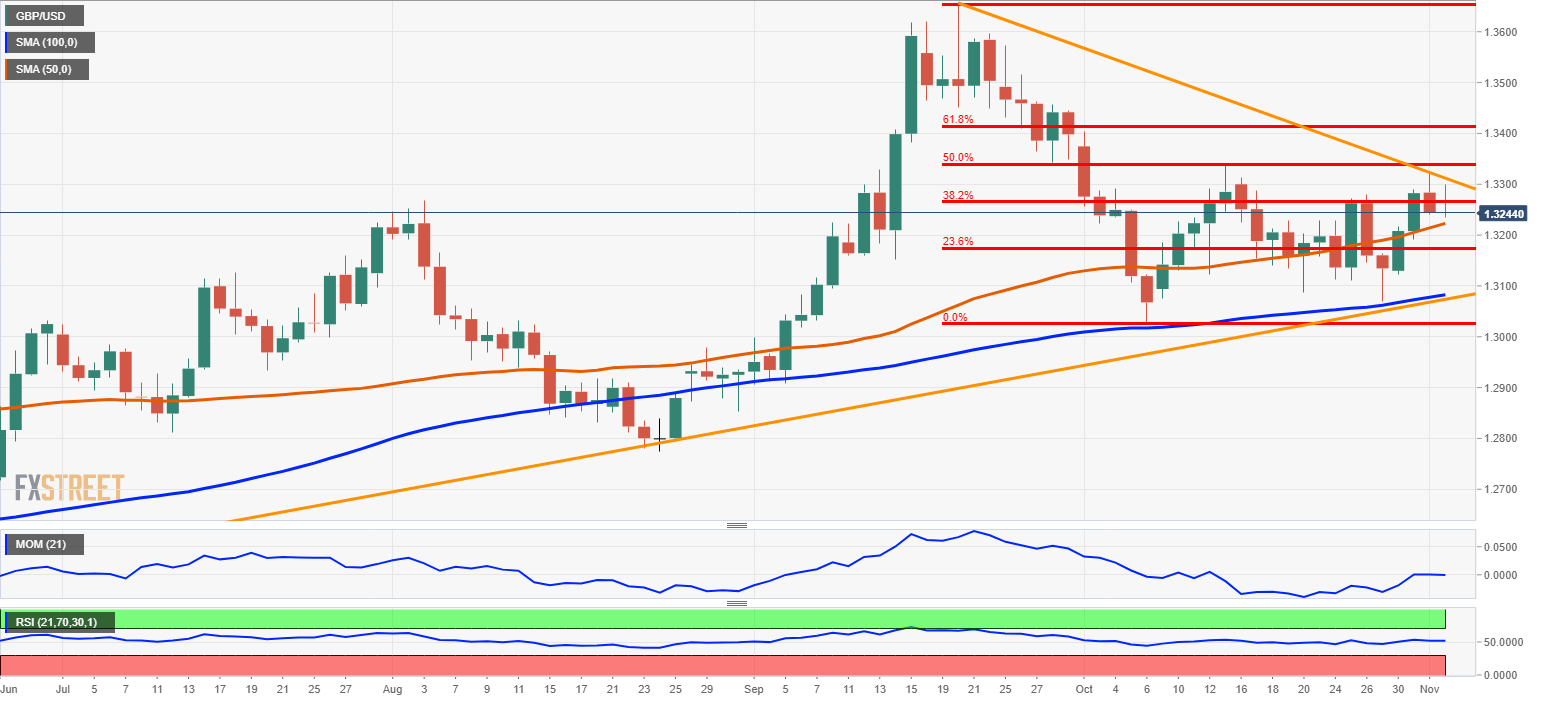 With the GBP/USD trading off yesterday's peak of $1.3320 level, knee-jerk reaction upwards following the Bank rate hike decision is opening the window of opportunity for Short sellers as the rate hike is a typical "buy the rumour, sell the fact" type of event.
Levels around $1.3300 and a strong resistance at $1.3340 are possible entry points for short-sellers, even as volatity is seen high with 30 minutes gap between the rate decision and the Inflation report press conference.
View Comments and Join the Discussion!
Posted-In: FXStreet fxstreet.com. forexForex Markets