Here's Why The Euro Is On Fire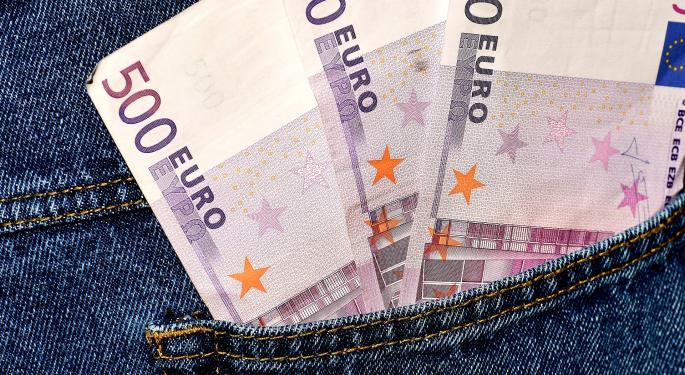 The euro has traded below $1.20 versus the U.S. dollar since January 2015 — that is, until Tuesday. The shared European currency has now gained more than 14 percent against the U.S. dollar since the start of 2017 but has many investors questioning where the strength is coming from.
The European economy as a whole is performing "reasonably well" while most of the political turmoil that plagued the region has now passed, Bloomberg's foreign exchange strategist Richard Jones explained on "Bloomberg Markets: European Open. As such, the euro is joining the U.S. dollar as being considered as a safe haven.
On top of that, Germany reported "really decent" consumer confidence data which adds to the "perfect storm" story for the euro to trade above the $1.20 mark, he added. But at the end of the day, the $1.20 mark is roughly an average trading figure for the currency over its entire history, which implies there isn't necessarily any reason to be concerned. What may be of concern to investors is the pace at which the euro appreciated to the $1.20 mark.
Finally, on a purchasing price parity level, the euro is still a little bit undervalued and the next notable event for the euro would be the European Central Bank's meeting next month. This may in fact prove to be the "next driver" for the currency to appreciate from current levels, Jones concluded.
Related Links:
Investors Looking For Exposure To Europe Need To Be Mindful Of The Euro
Posted-In: euro Europe European Union Richard JonesForex Top Stories Markets Media Best of Benzinga
View Comments and Join the Discussion!