ASE: Good Pick For The M/T - L/T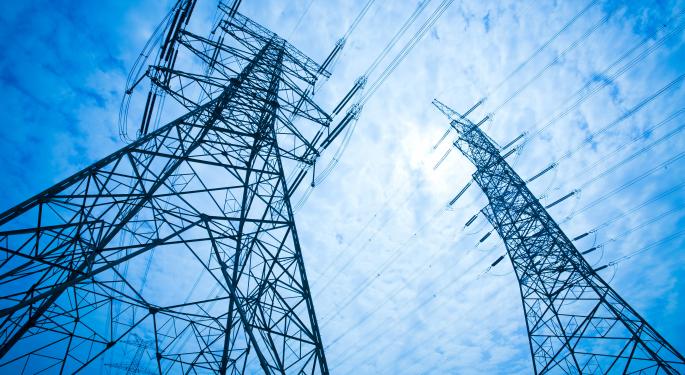 The Public Power Corporation (OTC: PPC:GA) is a public company that has some very interesting both technical and fundamental features.
Fundamentals
Financials
The company has a growing P/BV - P/E in the last five quarters. The current P/BV and P/E is 0.35 and 0.33 repsectively. A number showing that the price of the share price is growing more than the book value and the earnings of the company. This is an indication that somethig big will happen or otherwise that the market is anticipating more from the company. It is the good profitability ratios (see below,) as well as the fact that the company is due to privatize in the medium term that moves the market.
As it is depicted below, the company from the declining share price and the downward momentum of 2011, where the profitability ratios were affected signifiacantly (from right to left, the decreasing profitability) it seems that the recovery is positively strong and the profits are in aggressive upward pressure. For example, the last three quarters have overtaken the average gross margin of 12.20%.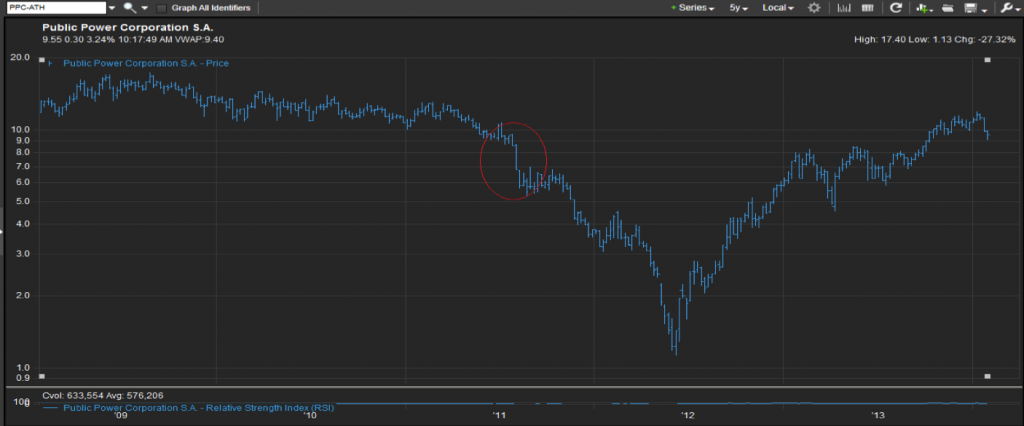 Other
The company has a market share of 68% in the Greek Market. It is actually a monopilistic leader in the provision of electrical power.
The 51.12% stake of the comapny is due to privatize. An outcome that will skyrocket the share price significantly.

Chinese State Grid (SGCC), the biggest network company in the Asian country, and Italian power transmission operator Ternaare, are in contact with the government for the acquisition of the controlling stake.
Technicals - Positioning
As it is presented from the RSI indicator, the company during this period is moving near the oversold level of 30. The decline that took place in the ASE in one month has undervalued the share price signifcanlty and made a good entry point. From a tecnhical perspective, since the curent RSI is in the lowest level of this year, a potential upward correction is very likely to happen.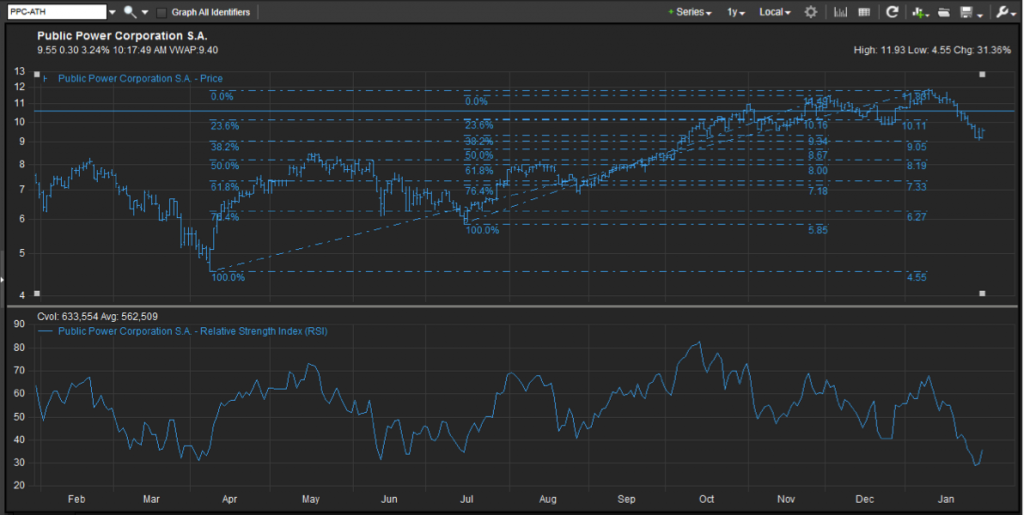 The intersection of the two fib. retracements suggest that the target price will be Euro 11.49. So, open long at cp: Euro 10.31 targeting the intersection levels of one year.
Posted-In: Eurozone Markets Best of Benzinga
View Comments and Join the Discussion!