'It's Like An Onion, This Industry': Inside The Growth Of A Cannabis Media Business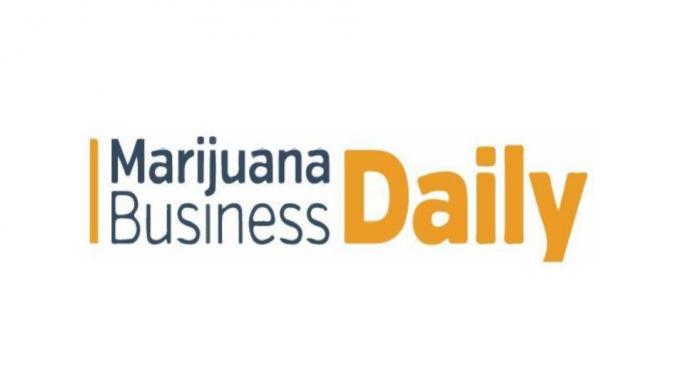 When Cassandra Farrington quit her job in 2010 as a vice president at Citigroup (NYSE: C), she had no intention of launching a sprawling media operation focused solely on cannabis.
After all, at the time the product was legal for recreational use in exactly zero U.S. states.
The plan was for her and her business partner Anne Holland to start a series of business-to-business subscription news services that would offer content, events and research for various niche industries.
But a funny thing happened on the way to the dispensary.
Their first two verticals—a resource for subscription-based companies and a resource on digital marketing—did well enough that the pair launched a third, CannaBusiness Media, in 2011. It was that venture, which was later renamed Marijuana Business Daily, that took off like a rocket.
"Every time we were ready to expand [the first two businesses], something would explode on the cannabis front and we'd have to reallocate resources," Farrington said.
Eventually, the pair decided to sell off the first two and go all in on cannabis. As it turned out, 2011 was actually the perfect time to go into the cannabis industry.
Related Link: The Cannabis Industry's Go-Public Frenzy: A Chat With Companies That IPOed This Year
When Your Customers Think You're A Narc
2011 was the year Connecticut became the first state to decriminalize cannabis. Rhode Island joined them a year later, and Colorado and Washington became the first two states to legalize cannabis for recreational use that November.
As Farrington put it, the sudden wave of legislation caught a lot of cannabis entrepreneurs off guard.
"People were simply overwhelmed by that, by having to suddenly comply with a series of government regulations or get themselves shut down," she said. "We just saw that as a growing area where less sophisticated business people really were needing much better 'how to run a business'-type information. We looked at ourselves and said, 'We don't know cannabis, we don't know the plant, we don't know any of that. But we know business, and we have a specific aptitude for translating that business information that we know into actionable intelligence for an industry.' And that's what we set out to do."
But creating a centralized online resource for entrepreneurs in cannabis—a product that remains a Schedule 1 drug in the eyes of the federal government—doesn't come without its own unique set of problems.
The federal government began sending them cease and desist orders. And when Farrington sent her editor to network at industry events, people assumed he was a narc.
Then they ran into a somewhat unsurprising problem: their target audience—people who worked in cannabis—was unwilling to give out their personal information online. For a digital subscription service that relied on collecting information like names, birthdays and credit cards, this posed a bit of a logistical hurdle.
So they adjusted, instead only asking for emails and hoping people would still come to the site.
"We had a lot of fairly innocuous sounding Gmail addresses on our subscriber base," Farrington said. "But they were coming and they were reading, and they would buy the factbook."
That initial skepticism eventually evolved into a sign of legitimacy. As Marijuana Business Daily grew, people took it as a signal that the industry was maturing.
"That was one of the reasons they engaged with it," she said. "They thought they've made it as an industry because they had a daily news source. That was something of a status symbol."
Another thing they soon discovered was the need for professional events. While cannabis festivals like the one sponsored by High Times are good for networking and getting your product out there, "that's not a conducive place to bring in an investor and tell them, 'Hey this is the industry that I want you to give me a few million dollars to build a business in," Farrington said.
Today they've got events on the calendar in Toronto, Las Vegas and New Orleans. Farrington said their flagship event, November's MJBizCon in Las Vegas, will have more than 20,000 attendees.
Cannabis investors can't afford to miss the Benzinga Cannabis Capital Conference, a premier gathering of investors and entrepreneurs painting an honest picture of the opportunities and challenges in cannabis investing. Space is limited — get your tickets now!
'There's Really An Ingrained Sense Of Inevitability Now'
Seven years later, Farrington and Holland's third venture has blossomed along with the rest of the cannabis industry. More than 70 percent of the U.S. population live in states where there is some form of cannabis legalization, and most of that has been passed as ballot measures.
"There's really an ingrained sense of inevitability now, that this is not gonna go backward again," she said. "That's happened in the past where there was a lot of chatter about legalization in the Jimmy Carter days, that all of a sudden stopped on a dime. What's different about this is the amount of real businesses that are providing tax revenue and jobs into their state economies and national economy if you look at other countries."
One of the things has stood out to Farrington is how the infrastructure of cannabis as an industry has evolved over the past few years. If something exists in another industry, it exists in cannabis. This includes everything from nutrients to HVAC, to watering and lighting, to construction and product manufacturing, design and security.
"All up and down that value chain, all of those people are using accountants, they're using consultants, they're using lawyers, they're doing investing. There's banking, which is a unique situation in this industry. All of those are hot areas for business models in this space," she said.
Related Link: How Perpetually Sober KISS Co-Founder Gene Simmons Entered The Cannabis Business
What Does The Future Hold?
I asked Farrington what inning she thinks cannabis is in. She said somewhere in the second or maybe third inning. The game is established, but there are a lot of things still to come that will affect how it all shakes out.
The biggest storyline in her opinion, outside of legalization on the federal level, is going to be the adoption of hemp-based products.
"It is going to be an industry that is bigger than the medical and recreational marijuana businesses," she said. "Hemp has applications from everything from wellness products to natural foods...to industrial hemp can do everything from car plastics to construction. You can make concrete material out of it that is much more environmentally friendly. It can be used for biofuels. It can be used for textiles, the original sails that took the explorers around the world way back in the 1700's, those were hemp sails, not cotton."
And the applications don't stop there.
"It's like an onion, this industry. Any time I go to a conference to do with the events industry...I can go around the room and say, 'This is how the cannabis industry is gonna affect what you're doing in your industry,'" she said.
"Whether that's solar panels, whether that's the convenience store show. Whether that's the big agriculture show. The Natural Products Expo. The Sweets & Snacks Expo. Cannabis is playing in all of these spaces. Anything you can think of there is either an application for in the cannabis industry, or the cannabis industry is impacting it, or disrupting it or expanding it in some really interesting way."
Posted-In: Cassandra Farrington Marijuana Business DailyCannabis Emerging Markets Top Stories Exclusives Markets Interview Best of Benzinga
View Comments and Join the Discussion!