Emerging Markets Equity Commentary For January 2017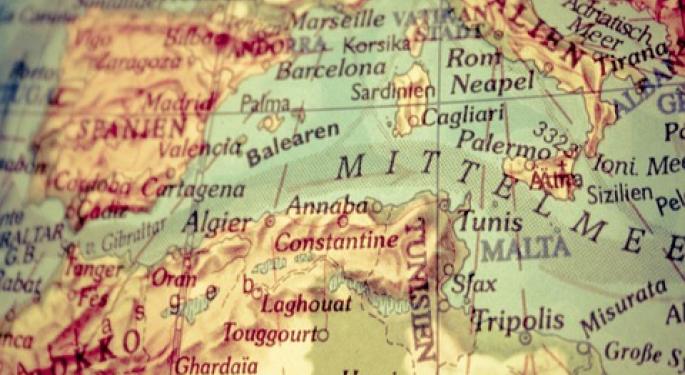 Uptrend in Commodity Prices Powers Rebound in Equity Prices
Emerging market equities rebounded strongly at the beginning of the year as the commodity price uptrend resumed and the global growth outlook firmed up further. Prices of industrial materials such as iron ore and copper rose again in January, helping markets in the leading producing countries, especially Latin America.
Stable oil prices after the December agreement by some of the producers to limit production also helped investor sentiment. Better than expected economic growth data, most notably from the Eurozone, has lifted the outlook for global growth in the near term.
Investor fears about protectionist U.S. trade policies and further dollar strength also eased as the U.S. currency was more subdued during January, after appreciating during the previous two months.
Emerging markets in Latin America, led by Brazil and Peru, outperformed other regions in January as higher commodity export revenues could help their economies achieve faster growth.
Markets in Asia also saw strong gains on signs of a recovery in trade trends, especially within the region. Korea rebounded from last quarter's weakness on expectations that the political crisis following the former president's impeachment would calm down. Chinese equity prices were helped by favorable data on external trade and manufacturing output growth.
Emerging markets in Europe lagged other regions in January, after the previous month's outperformance. Manufacturing output gains were positive in most emerging countries, except Brazil and Turkey, during the month. Brazil and India were the only large emerging economies that reported a decline in services activity for the month of January.
Near-Term Outlook
While it is very likely that the new U.S. administration will have a more restrictive trade policy, investor fears about a full-fledged trade war could be somewhat exaggerated. As a member of the World Trade Organization, the U.S. cannot impose on other members import tariffs that are higher than prescribed by the WTO. Unilateral non-tariff import restrictions on shipments from Mexico or China could disrupt long established supply chains and push up costs for U.S. consumers.
It could take several years and stable domestic U.S. policies before there is a meaningful shift in manufacturing away from the leading low-cost manufacturing locations such as China and Mexico. Continued U.S. Dollar strength could make this shift even more difficult, by keeping U.S. domestic manufacturing less competitive.
Expectations of sustained fiscal spending in some of the large emerging countries have supported investor optimism in recent months. Despite the rebound in oil and commodity prices, governments in large resource importing countries such as China and India have enough fiscal flexibility to boost spending.
However, to keep their deficits under control, some of these governments have been cautious in increasing their budget outlays. This appears to be a prudent policy path to follow, as it could reduce the vulnerability of these countries to global financial risks. At the same time, tighter fiscal discipline by the governments should encourage the central banks to ease interest rates when required.
For a free subscription to any of our economic report offerings, please visit our Subscriptions page,or visit us at thomaswhite.com or at The New Global.
To learn more about Thomas White International, watch Capturing Value Worldwide.
This article is for informational purposes only. This article is not intended to provide tax, legal, insurance or other investment advice. Unless otherwise specified, you are solely responsible for determining whether any investment, security or other product or service is appropriate for you based on your personal investment objectives and financial situation. You should consult an attorney or tax professional regarding your specific legal or tax situation. The information contained in this article does not, in any way, constitute investment advice and should not be considered a recommendation to buy or sell any security discussed herein. It should not be assumed that any investment will be profitable or will equal the performance of any security mentioned herein. Thomas White International, Ltd, may, from time to time, have a position or interest in, or may buy, sell or otherwise transact in, or with respect to, a particular security, issuer or market on our own behalf or on behalf of a client account.
FORWARD LOOKING STATEMENTS
Certain statements made in this article may be forward looking. Actual future results or occurrences may differ significantly from those anticipated in any forward looking statements due to numerous factors. Thomas White International, Ltd. undertakes no responsibility to update publicly or revise any forward looking statements.
Posted-In: Emerging Markets
View Comments and Join the Discussion!