China Having Oprah Effect On West? Demand For Gold Rises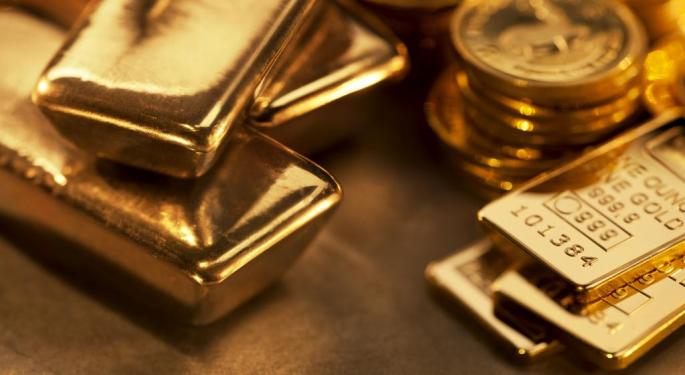 Gold expert Сraig Hemke supported the idea of buying precious metals quite for a while despite the decrease in prices on gold and silver since 2011: "I don't lose a minute of sleep over that - none. Everything we were worried about in 2011 and 2012 is still out there. It's only gotten even worse than it was then. The fact that the price is where it is, actually, is a bonus for everybody. It is a chance for those who have not prepared for this event to get prepared and get their hands on physical metal while they can because the end is coming.
"The fact that it's been postponed for a couple of years doesn't mean anything and doesn't make a bit of difference to me."
The "buy bullion" fever hasn't been around for a while, but right now, as China's devaluation of the yuan has an Oprah Effect on western stocks, it looks like Hemke's forecast comes in handy for all kinds of stakeholders and investors.
The Oprah Effect is a very special marketing phenomenon, that can be illustrated by the recent boost of Weight Watcher's stock by 170 percent (just because Oprah bought 10% stake at the company). Basically, it's when one power or condition changes the state of the whole market. And that's exactly the situation with China's influence on gold investments.
According to the World Gold Council, in comparison with a previous year, overall gold demand rose to 1,120.9 tons and that in China alone the bar and coin demand jumped by 33pc during the quarter to 295.7 tons, while jewelry demand rose by 6pc to 631.9 tons.
Alistair Hewitt, head of market intelligence, reports that the demand for gold increased not only because of the devaluation, but also due to the considerable drop in prices.
"A lot of retail investors now want to own something tangible, something real, something which they understand, and gold is something that taps into these strong emotions, which is why we've seen such a strong demand in Europe," Hewitt said.
"The price dip, the stock market turmoil, the depreciation of the yuan - it gave people an opportunity to reappraise their outlook and as a result you saw surging growth in bar, coin and jewelry demand".
Despite the opportunities to get obvious profit, most investors in U.S. still miss the chance to invest their money in gold. In Craig Hemke's opinion, that is at least unwise: the dollar is rising right now, and one should invest while it's still affordable.
"All of these prices are going straight in the toilet because of the rising dollar. They were going straight in the toilet back in August, too. We are right back to where we were in August. So, when we move through November, and we'll get a GDP revision to the 3rd quarter, which will be down from its paltry 1.5%," Hemke recently said.
"By the time we get around to December 16 (the last Fed meeting of 2015), I am quite certain, based on all these economic factors, that the Fed will do nothing again and, all of a sudden, things will look better for commodities, gold and everything else."
Posted-In: Emerging Markets Commodities Markets
View Comments and Join the Discussion!