Bitcoin Price Top Forecast: Beginning To Wake Up And Topping Downtrend Resistance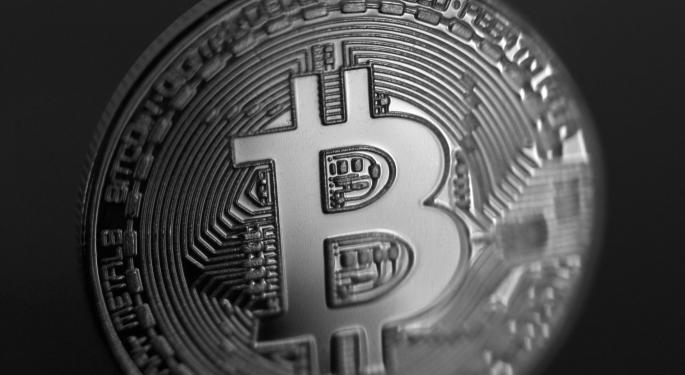 The BTC/USD woke up from its slumber and made an initial move to the upside.
While it later retreated, the price holds above downtrend resistance.
Cryptocurrencies suffered several weeks of deep sleep, with Bitcoin being the king of comfort. However, the week of the US Mid-Term Elections saw markets waking up. The BTC/USD rose above $6,500 amid news that the SEC stopped accepting comments for nine Bitcoin Exchange Trade Fund (ETF) requests. The announcement triggered speculation that the regulatory body is now seriously considering approving such an instrument.
An ETF is critical to attracting mainstream money to the digital coin. Prices have moved quite a bit on any delay, rejection or hope for an approval. See: Bitcoin ETF explained: 9 questions and answers about the critical crypto catalyst
Other cryptos such as Ripple (XRP) and Bitcoin Cash (BCH) have also woken up. A move in Ethereum is seen by many analysts as critical to an overall advance in the industry.
Get 24/7 Crypto updates in our social media channels: Give us a follow at @FXSCrypto and our FXStreet Crypto Trading Telegram channel
BTC/USD Technical Analysis - downtrend resistance is broken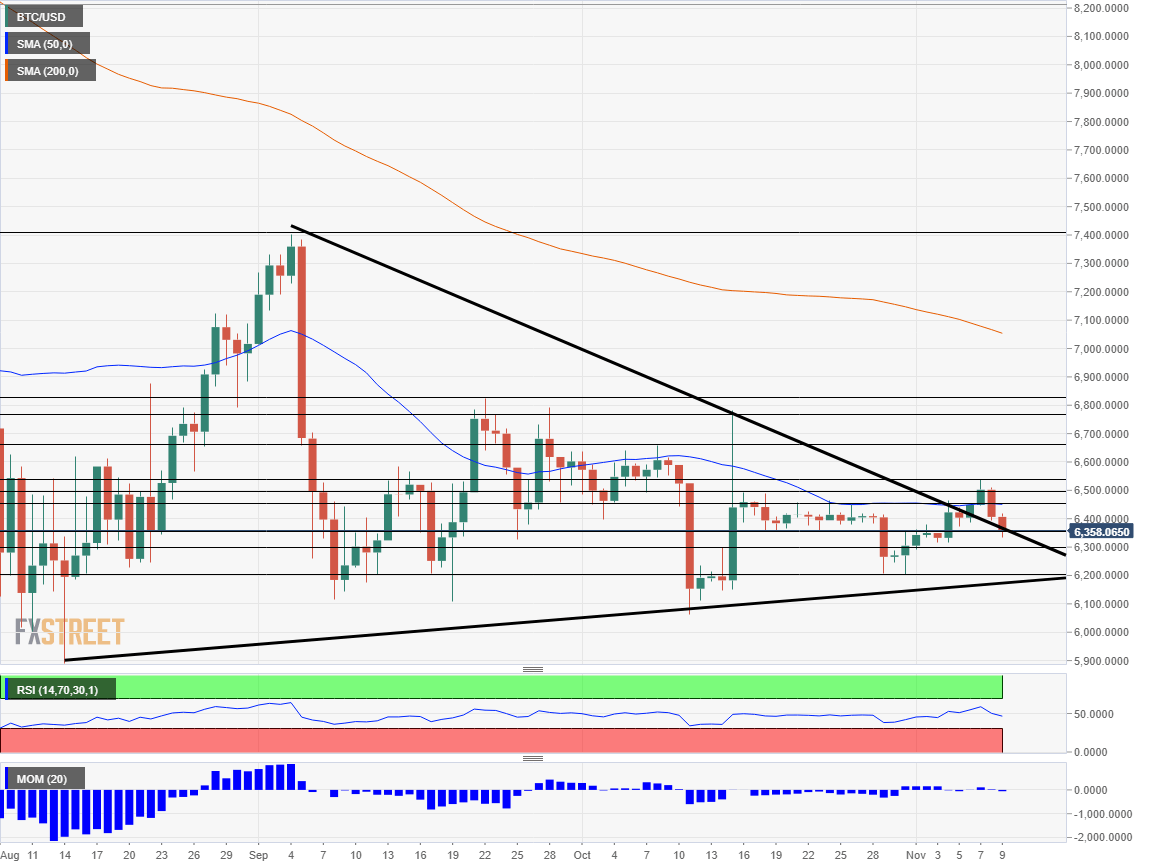 Bitcoin has been trading in a narrowing triangle, or wedge, since the summer. Downtrend resistance has been steeper and the stability in the pair was enough to break above it. However, the move was more convincing with a surge above $6,500. The BTC/USD then slipped back down, but it is holding onto the move above the line.
On the other hand, the price was unable to settle above the 50-day Simple Moving Average. A test of the level may be seen in recent days. Momentum and the Relative Strength Index (RSI) are not pointing in any direction.
$6,453 capped the cryptocurrency in October and converges with the 50-day SMA. $6,500 held the pair down earlier in October. $6,540 was the peak in early November. Further up, $6,664 was a cap in early October and late September. $6,767 and $6,820 are next up.
$6,356 supported the BTC/USD in October. $6,360 was a cushion in late October. $6,200 is a round number and also provided support twice in October, a stubborn line.
The Forecast Poll of experts provides interesting insights.
Posted-In: Bitcoin BTC/USD FXStreetCryptocurrency News Forex Markets Best of Benzinga
View Comments and Join the Discussion!