Cryptos Bounce Out Of Bed - Levels To Watch
Electric reaction to the rise of the three market leaders in the Crypto board.
Ethereum stands out because of the persistence of the movement.
Bitcoin is very close to the top levels of the range.
Mental fatigue is the greatest enemy of an active trader. Not being able to maintain the logical and reactive capacity in optimum conditions means making bad decisions.
The current situation of the Crypto market, with minimal levels of volatility, generates a perfect environment for the appearance of this exhaustion among traders. The absence of movement and the permanence of a prolonged time within a narrow price range undermine the capacity for analysis and in the long run deactivate in many cases the capacity to make properly elaborated decisions.
Recognizing when an asset enters this phase of inactivity and being able to take perspective and to lower the pressure are the right antidotes. Defining from which price levels we will close the focus on the asset and go back into trading mode is a simple practice that can prevent unjustified losses. We should not worry about what the price does as long as it remains within the "dead" range, nor try to predict its behavior. Just wait for the price to move out of the range and act accordingly.
In the case of the three main assets of the crypto-board, my warning levels are:
BTC/USD: H 6,466.03 L 6,356.23
ETH/USD: H 215,57 L 200.04
XRP/USD: H 0.4896 L 0.4406
As soon as the previous draft is finished, there is a generalized reaction to the rise among the main actors of the Crypto board.
The BTC/USD has risen in a few seconds to $6,450, the ETH/USD is already at $206 while the XRP/USD also reached $0.4654 in a short space of time.
Do you want to know more about my technical setup?
BTC/USD 240-Min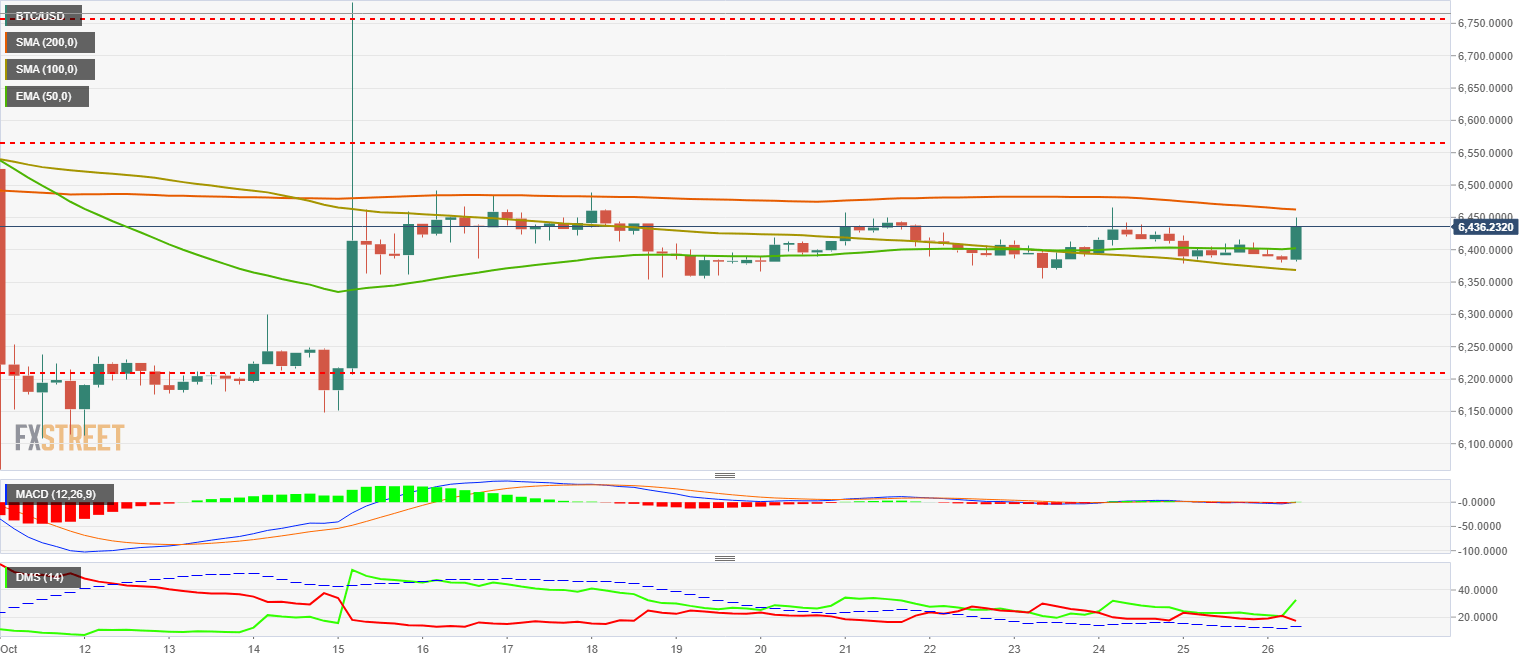 ETH/USD 240-Min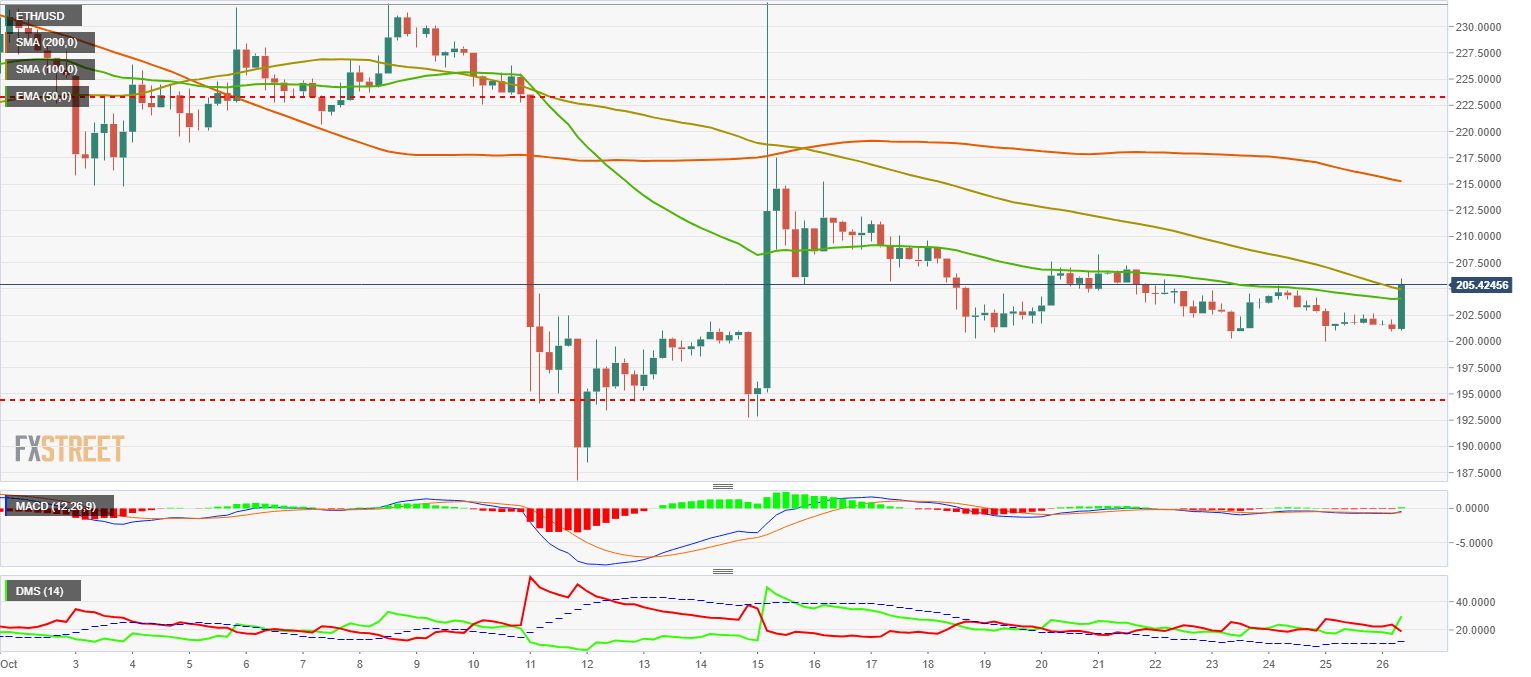 Advertisement
Looking to put these strategies into practice? Check one of our recommended Exchanges
XRP/USD 240-Min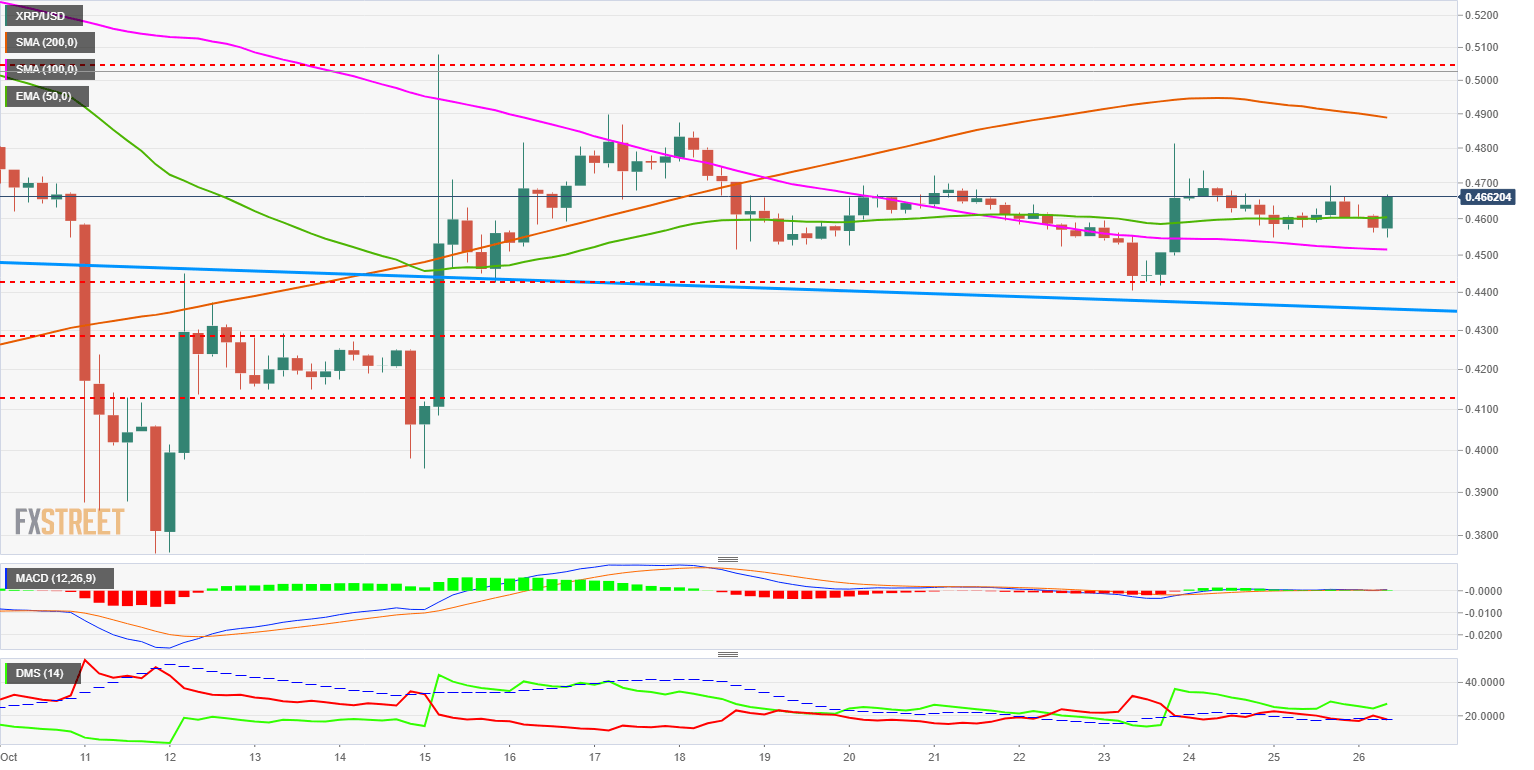 Get 24/7 Crypto updates in our social media channels: Give us a follow at @FXSCrypto and our FXStreet Crypto Trading Telegram channel
Posted-In: Bitcoin BTC/USD ETH/USD EthereumCryptocurrency News Forex Markets
View Comments and Join the Discussion!