Getting Started In Trading? Safety May Be The Most Important Factor To Consider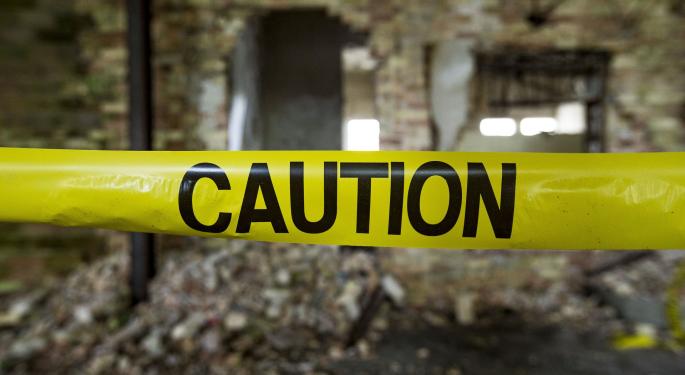 There are many things one has to consider when getting started as a trader. You need to find the right trading platform, educate yourself on the market you want to trade in, learn how to analyze assets, etc. However, the most important aspect of them all is to make sure that you are safe.
Luckily, there are a couple of easy guidelines to follow that will ensure that you are safe from the moment you get started as a trader. Therefore, we have dedicated this article to everything beginners need to know about staying safe when trading.
Getting Started
What does it mean to be safe when trading? Well, safety comes in a few forms in the trading industry, and it covers everything from the platforms and brokers you use to the way you open and close trades. We'll walk you through each part below, but first I need to explain something.
Trading is never completely safe in the sense that you always run the risk of losing the money you invest and this is inevitable. In fact, losing some money is a part of the experience and something you'll have to get used to, it happens to all of us.
That being said, using safe services and making sure you're not being ripped off is a completely different story so let's get to it.
Finding A Safe Broker
The first step of staying safe is to use a trustworthy broker. There is a huge number of brokers out there that you can pick and choose from, but some of them are not to be trusted, unfortunately.
Because of this, you will have to be very careful when making your decision. In our opinion, the best way to find a good broker is to check out BullMarketz.com's list of the best brokers for beginners. They have done an incredible job and listed all of the best, safest, and most trustworthy brokers in the industry, and you can feel completely safe while using them.
In other words, if you use any of those top brokers, you can rest assured that you won't be ripped off or deceived in any way.
The main reason how I know that these brokers are safe is that they are licensed and regulated.
Broker Regulation
Every financial market in the world is regulated in one way or another, even the cryptocurrency industry, although cryptocurrency regulation is still lacking a lot compared to other markets.
When it comes to brokers and investment services, the regulation is extremely strict, and there are several highly respected agencies and government bodies across the world whose job is to oversee the industry.
For example, in the United States, the Commodity Futures Trading Commission (CFTC) and the Securities and Exchange Commission (SEC) regulates most of the industry. In Europe, the British Financial Conduct Authority (FCA) and the Cyprus Securities and Exchange Commission (CySEC), among others, regulates brokers.
In order for a broker to become regulated and receive all the necessary licenses to offer their products, they have to fulfill many strict requirements. Moreover, they have to agree to allow the main regulatory body for their jurisdiction to conduct regular and random audits of the company and broker.
As you probably understand, this system is fail-safe, and the brokers that have put in the work to become regulated are safe to use.
Practice Trading And Use A Demo Account
After you've set up a trading account with a recommended broker, you have guaranteed your own safety. Your job now is to minimize the risks associated with actual trading. The only way to make sure you lose less than you make is to practice trading and improve your skills.
It's advisable to begin by learning a few simple trading strategies so you can develop a basic understanding of how to read a chart. And it's important that you're patient and take your time.
Today there is also a great shortcut that will help you become better much quicker. This shortcut is called a demo account.
A demo account is a replica of a regular trading account offered by all of the top brokers. It offers a risk-free trading environment where you can open and close trades following real market conditions but without the risk of losing money. There is no better way for beginners to practice trading than this and it's something I encourage you all to try.
Staying safe has to be your goal in every aspect of life but maybe even more so when you first start trading. By only using regulated brokers, spending the time needed to perfect your skills, and using your common sense, you will have done everything in your power to avoid risk.
Posted-In: Cryptocurrency Markets Best of Benzinga
View Comments and Join the Discussion!