Binance Coin: Key To The Binance Exchange Liquidity And Profit Sharing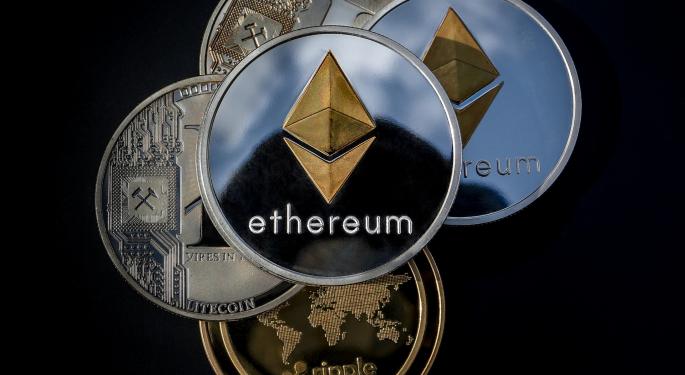 Binance Coin (BNB) is a digital asset released during the initial coin offering (ICO) Binance held in July 2017. In the beginning, the token served to raise funds for the launch of the exchange, but it was later integrated into trading, becoming one of the first exchange tokens to add liquidity to the markets.
BNB is a utility token within the Binance and is among the few with a clear-cut use case, its value being a function of the trading volumes on this major cryptocurrency exchange. The BNB digital asset is key to the system of trading discounts on Binance.
Asset Specifications
BNB is an ERC-20 token based on the Ethereum network. However, most of the units are held on the exchange for trading purposes instead of in personal wallets. Binance has given indications that it may migrate the token to a new blockchain some day. For the time being, however, the digital asset runs on the Ethereum platform, requiring a gas fee to be moved.
For cold storage or non-trading purposes, the token can be held in MyEtherWallet and the Exodus wallet, but there is no in-wallet trading feature for BNB.
The total supply of BNB tokens will be 200 million, with 192,443,301 tokens created until now. Around 95.5 million tokens are currently in circulation, and the available supply is kept limited by quarterly token burns.
Token Burning Mechanism
Token burns represent a mechanism by which Binance distributes some of the trading fees to BNB owners. Technically, burning is a process of sending BNB tokens to an unreachable address. There is no private key that can recover those tokens, which reduces the number in circulation. The idea behind the token burn is to limit the supply, thus triggering a rise in BNB prices in a form of reward for BNB holders.
Trading And Price Action
BNB is part of multiple trading pairs and is often used to ensure liquidity for small-scale digital assets. While Binance typically opens pairs against Bitcoin (BTC), Ethereum (ETH), and Tether (USDT), BNB-led pairs are also successful. The most attractive feature of the token is the opportunity for discounted trading fees. BNB held in the exchange wallet is credited with trading fees based on a differentiated fee schedule.
BNB volumes fluctuate with the moods of the market. The 24-hour trading volume dropped to as low as $17.6 million on August 20 from around $100 million in June. At the beginning of 2018, BNB enjoyed solid trading volumes, with an all-time high of $637 million on January 6. At that time, trading volumes for BNB were far more robust, which coincided with the peak of the bull market.
BNB is also usable as a hedge against risk, especially during times when BTC values crash. On several occasions, BNB's price has risen while the others declined as traders moved into BNB positions to offset risk. However, the asset has not been immune to the slide.
As of August 20, the most active trading pair for BNB is with the fixed-price, dollar-pegged USDT, closely followed by headliner Bitcoin. Based on CoinMarketCap data, some 35.8% of all BNB trades are against USDT, while BTC trades make up 30.3%. The vast share of USDT trading means BNB may be sold for a dollar-pegged, fixed-price asset, which traders see as a better option for avoiding volatility.
The reason for the prevalence of USDT/BNB trading is the fact that the Binance exchange has the biggest USDT wallet, with more than 700 million tokens stored and involved in trading.
The BNB digital asset has seen significant price fluctuations but has survived the bear market quite well despite negative Bitcoin news, which seems to affect altcoins very strongly. While many altcoins with no utility have lost up to 95% of their value, BNB is now at about one-third of its peak price. In terms of BTC prices, its high was 263,523 Satoshi, which was recorded on June 18. At that time, BNB was used as a hedge against BTC risk as the leading coin was sliding. In dollar terms, the peak was reached on January 12 at $24.91.
Over the past month, BNB has been trading at around $12-$13 but has lost some steam in the past week, inching down to around $10. The trough was $8.66 on August 14.
In terms of BTC prices, BNB has dropped to around 150,000 Satoshi in the past few days from nearly $200,000 Satoshi earlier this month. BNB is rather volatile in its BTC pair, but since its peak in June, it has been mostly sliding against the leading coin.
The Binance Exchange Ecosystem
An overview of BNB cannot be complete without a word about Binance. The exchange quickly turned from a new ICO into one of the biggest online communities. It is enjoying stable interest in trading attributable to Asia, but it is also popular with US-based buyers and sellers.
Binance co-founder and CEO Changpeng Zhao, known as CZ, is considered one of the most prominent voices in the crypto world, and a reasonable one at that.
The platform has also proven it can react quickly to hacks and rogue trades. It is beset by bot trading and has issued warnings that newly listed assets may be extremely volatile. The influence of Binance has led to what has come to be known as the "Binance effect" on asset prices, especially if liquidity receives a large boost. The role of BNB is to serve that ecosystem.
Posted-In: Binance Coin Ethereum ICOCryptocurrency Markets Best of Benzinga
View Comments and Join the Discussion!