Ripple's Chief Strategist Announces New Platform Plans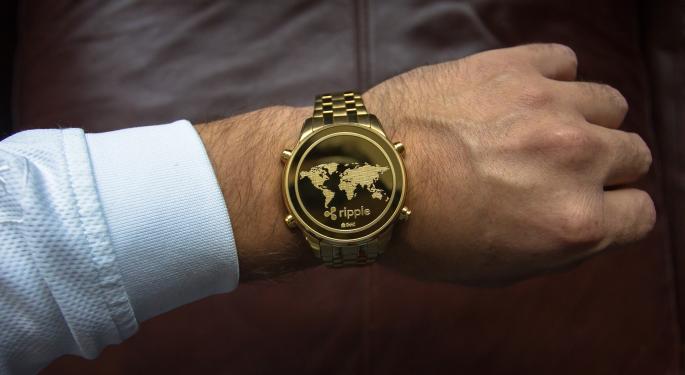 Ripple enthusiasts have been waiting for a new move from their favorite crypto, and now it's finally here. The newly-announced plans show that Ripple is getting ready to launch a new, xRapid-based payment platform. Additionally, the company is planning to merge its three major products — xRapid, xCurrent, and xVia — into a single solution called Convergence.
Ripple Taking The Next Step With xRapid
Ripple's chief strategist, Cory Johnson, stated recently that the company will be using their xRapid product for a new project. He added that there were several very successful xRapid pilots so far, and that it is time for this product to step into a production phase, which will likely happen in the following months.
Ripple has been testing this product with numerous partners for months now, all with the goal of providing them with a safe solution for transferring money quickly between different countries. One of the most successful tests has been the one between Mexico and the U.S., during which the sender managed to save 40 percent-70 percent of the money that would usually go to exchange brokers. On a yearly basis, this might translate to anywhere from $12 billion to $21 billion in savings.
So far, seven companies (MoneyGram, Viamericas, Currencies Direct, Cambridge Global Payments, Mercury FX, IDT, and Western Union) have announced test pilots, while three firms (Zip Remit, Cuallix, and SBI Virtual Currencies) are planning to completely implement Ripple's xRapid product. Only one of these firms, Western Union, has had complaints regarding the product, stating that the savings were not high enough for them to fully implement it.
Ripple responded with the claim that Western Union probably did not send enough funds via xRapid to truly notice its effects. They already have fixed costs, as well as liquidity flows that are optimized enough for xRapid's contribution to easily slip their attention.
Additionally, Ripple may soon join hands even with American Express. The current CTO, Stefan Thomas, recently stated during the Gregarious Mammal podcast that Ripple's xRapid now really has a chance to go into the mainstream thanks to Amex's interest. This might be the proof that Ripple technology actually works, and that Western Union is the one who is wrong.
Convergence Announcement
Another recent announcement states that the company is planning a new, single solution that would emerge as a result of combining its three biggest products — xVia, xRapid, and xCurrent.
While Ripple itself did not officially announce this move as of yet, its Talents Acquisition director, Jim Chauncey-Kelly did mention it in a recent interview. During the interview, he stated that Ripple has been improving on its team, and is in the process of hiring new engineers for the purposes of creating Convergence.
With such a solution, those wishing to move their funds from one part of the world to another will be able to do it easily, while still enjoying all the benefits regarding the speed and security that Ripple introduced through its earlier products.
The Ripple community greeted this announcement with open arms, stating that it is a 'smart move' and that it will possibly unlock new heights for blockchain products. Since then, Kelly has put a lot of effort into clarifying that software solution known as Convergence doesn't exist. However, the slip-up did happen, and the community is not ready to dismiss it just because Kelly went back on his statement.
View Comments and Join the Discussion!
Posted-In: Blockchain Cory Johnson ripple xRapid XRPCryptocurrency Markets Best of Benzinga