Pre- And Post-Market Bubble: A Look At How The Costs of Launching An ICO Changed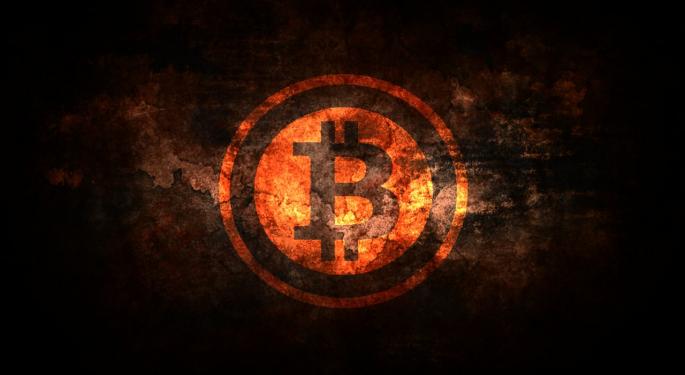 Despite the crypto bear market we're experiencing, Initial Coin Offerings (ICOs) have maintained a resilient and growing presence, having raised $17 billion in funding in the past 8 months alone, more than 5 times more than all of 2017, as you can see below.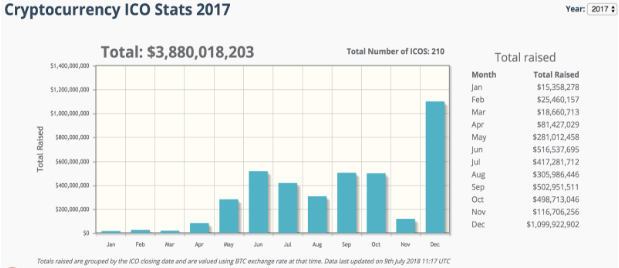 Source: Coinschedule.com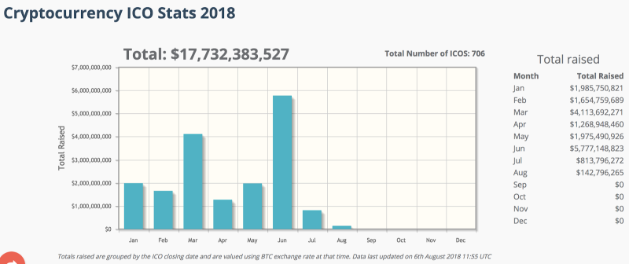 Source: CoinSchedule.com
Startups are still hoping to make a mark by revolutionizing their respective industries through blockchain technology.
We took a look at the costs of launching an ICO today versus just a year ago (more specifically, before and after the crypto market bubble from December to January 2018).
As we discovered, launching a token sale post-bubble has become cheaper in some areas and more expensive in others, but overall still a costly and time intensive process.
White Paper: Pre-Bubble
In the early days of the crypto market, most white papers were written by their founders or a project's Chief Technology Officer. Launching a ICO pre-2017 most likely meant you had a fair amount of technical knowledge and, therefore, wouldn't need to outsource the work of producing a white paper to a professional writer.
As the ICO market began heating up in 2017, less technical founders saw the opportunity to generate massive amounts of capital, allocating significant parts of their budget towards hiring technical writers to write their white papers.
Based on this, the costs pre-bubble would have been anywhere from $0-$10,000.
White Paper: Post-Bubble
It's apparently become so easy to produce a highly descriptive and technical white paper that you can get it done on Fiverr, or other freelancer-for-hire companies, for $100-$300.
Clients simply need to provide basic information about the number of words, number of citations, and what industry the ICO is related to. The services seem to be of good quality, as several customers have given the top ICO writers a 5 star rating.
Website: Pre- And Post- Bubble
The costs of setting up a professional website for an ICO company likely hasn't changed much. The prices depends on the technical specifications: creating an account, translating to multiple language, inputting an ETH address, and extra security layer to prevent hacking.
Companies have paid and continue to pay anywhere from $2,000 to $10,000 per website
Token Smart Contract: Pre-Bubble
Smart contracts are an essential part of the token sale process. They are used to develop the token itself, and also to distribute tokens to investors in exchange for their ether.
Smart contract developers are skilled in a coding language called Solidity. This is a highly specialized skill set that can cost projects up to $200 an hour to hire someone to develop their token - which can run about $10,000 to $50,000 in total.
During the pre-bubble era, especially in early-mid 2017, the value of tokens rose so quickly that many developers were willing to work on smart contracts at a discount in exchange for tokens from the blockchain project. The tokens would then be sold on the public market for five times their price, providing the developer with a significant payday for a few weeks of work.
Token Smart Contract: Post-Bubble
Today, it would be hard to find any Solidity developer willing to work on an ICO in exchange for tokens. The failure rate for projects is so high that it's simply not worth the risk.
You can also find instructions posted on Medium describing how to issue your own token on Ethereum in less than 20 minutes. Based on the simplicity of the instructions, one could argue that a token smart contract could be setup and launched with minimal developer experience.
With the increase in Solidity developers, we can estimate that hiring one to develop a token smart contract today may cost about $10,000.
Marketing: Pre-Bubble
Marketing an ICO in 2016 or early 2017 was a much simpler process. Investors were less knowledgeable about what to look for when investing in a project and the number of projects being launched was much fewer.
This enabled high quality projects to raise over $100 million, yet also allowed many scam projects to advertise similar promises and raise millions with no intention to deliver. The lack of government regulation also meant that projects were free to advertise to investors in the US and China.
Marketing: Post-Bubble
Today marketing has become the most challenging component of the ICO process. With about 94 ICOs launched each month, it's becoming increasingly more expensive to stand out. What would have taken nothing more than a Facebook and Google ad campaign to raise $1 million now requires launching all kinds of sophisticated bounty programs, while also building a community of Telegram users and getting your project reviewed by dozens of Youtube influencers.
Most traditional social media avenues have banned ICOs from being promoted, leaving projects with fewer channels to get noticed.
To make things matter worse for ICOs, countries like the US and China have implemented regulations that discourage companies from advertising their ICO to US and Chinese residents, basically eliminating over 1 billion people from the ICO market investment pool.
Total costs for marketing an ICO today can be anywhere from $100,000 to $500,000. The expenses are significant enough to force companies to initially raise funding privately, or launch pre-ICOs just so they can have enough money to launch the main ICO.
Are Successful ICOs Possible Post-Bubble?
Raising funds through an ICO has always been a challenging endeavor. Yet the challenges have taken on a different form today.
Based on our research, it's clear that there are more tools available to launch an ICO today than ever before. However, the lower barriers to entry have subsequently led to many more projects launching ICOs, which also increases the costs of marketing.
Ultimately, if you want to launch a successful ICO, the best thing to focus on is building a strong team, developing a functioning minimum viable product (MVP), acquiring users, and signing on early investors who will validate the project at its earliest stage.
These are the qualities that the current generation of smarter (and more cautious) ICO investors will need to see in order to consider a project special in today's extremely crowded market.
Posted-In: ICOCryptocurrency Markets Best of Benzinga
View Comments and Join the Discussion!