Will The Cryptocurrency Bubble Burst?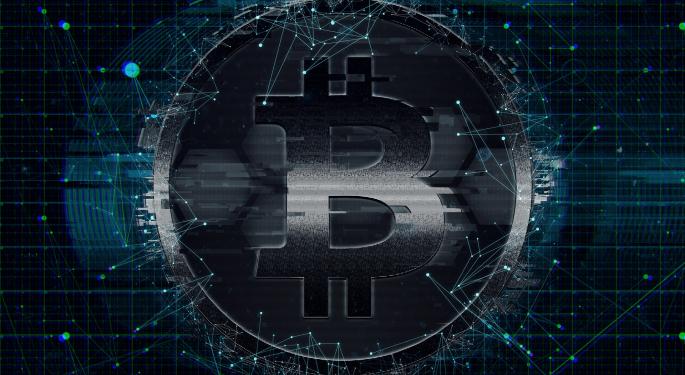 Wherever you look to find out about bitcoin and other cryptocurrencies, you will find one of two major lines of thought. Either cryptocurrency is a bubble that is set to burst, or it is a perfect investment solution that will make you millions. The cryptocurrency landscape is actually, in reality, more likely to rest somewhere in the middle of these two extreme outcomes. Here we consider why the cryptocurrency market is not about to burst and why it is more likely to offer ongoing success, like the dot com boom did.
The bitcoin boom
There is no doubt that cryptocurrency got out of hand at the end of 2017. When bitcoin crossed the threshold to become 1,000 percent more valuable in less than a year it was clear that the brakes needed to be applied, but the increase continued from there. For those who timed it perfectly, buying at $10,000 and cashing out at $19,000, cryptocurrency has already paid out. For many others, however, the drop from $19,000 to around $9,000 at present is one that will fill them with anxiety. With bitcoin doubling in value on a daily basis a crash or correction was inevitable, but the important take away is that bitcoin did not collapse completely. Instead, the cryptocurrency corrected itself in the same way that other currencies do, and it is still a valuable investment to hold.
The dot com moment
Cryptocurrencies can currently be seen to be going through their dot com moment. In the 1990s the hype of the internet caused a bubble and a burst, but just as with bitcoin this did not spell the end of the internet. In the 1990s the future of the internet was uncertain and the future of bitcoin and other cryptocurrencies is uncertain too, but there are indicators that cryptocurrency is here to stay. While Silicon Valley felt the hit of the dot com crash, the internet came back bigger and better within a decade. While the give and take for speculators at the outset of the internet was painful for some, the new paradigm was inevitable in succeeding and being valuable.
The early days of cryptocurrency
One key thing to remember with cryptocurrencies is that we are still experiencing the early stages. A new paradigm has arrived that has caused an inevitable reaction by regulators and investors alike. In these early stages speculators can take the rises with the falls, but as bitcoin has shown, the cryptocurrency has the ability to stabilise and succeed as the internet did. While there will be big winners and big losers at the outset, the result will be a stable and new form of investment that can bolster investment portfolios around the world.
Investment diversification
Cryptocurrency is here to stay for the simple reason it offers a new investment platform and portfolio option for investors. Cryptocurrency offers a stable trading platform that allows the transcendence of different markets and can in effect make international trading cost free. By trading in cryptocurrencies, international transactions are freed from conversion rates and charges to change one currency to another, allowing people to build wealth on an international platform without incurring added costs. Just as the internet removed boundaries, cryptocurrency is now achieving the same result using financial transactions that operate outside of normal investment regulations.
Will the cryptocurrency bubble burst?
Cryptocurrency is here to stay and it offers a new and exciting investment opportunity. While there will be early teething problems that may cause some speculators to lose out, it is clear that this new currency is likely to correct and stabilise as we have seen with bitcoin.
Investing in cryptocurrency
will see its dot com moment and rise with renewed strength on the other side.
Posted-In: Cryptocurrency Markets
View Comments and Join the Discussion!