Barron's Picks And Pans: Bitcoin, Bogle, Lowe's, Procter & Gamble And More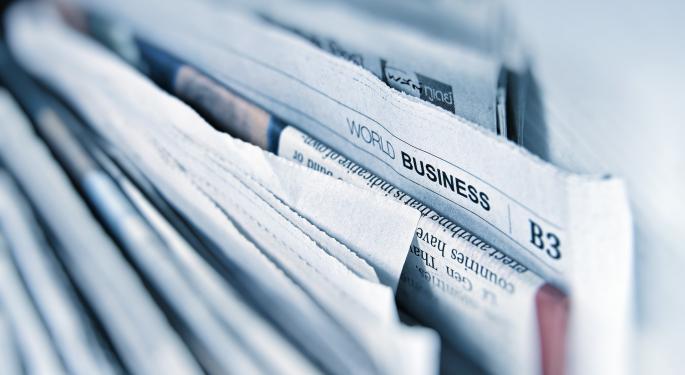 In this weekend's Barron's cover story, Jack Bogle shares his views on the future of the fund industry.
Other featured articles offer consumer staples stocks that may be bargains and drone stocks hitting turbulence.
Also, the prospects for cryptocurrency, a home superstore operator and a streaming platform provider.
"Jack Bogle's Battle" by Leslie P. Norton suggests that if one man can be held responsible for today's market — for better or worse — it is Vanguard founder Jack Bogle. See how the inventor of the index fund responds to a growing chorus of critics, and he also weighs in on the future of the fund industry. In a companion article, Bogle answers lightning round questions.
Lawrence C. Strauss's "Why Coke, PepsiCo, and P&G Look Like Bargains" examines why investors are ignoring the comeback prospects of consumer-staples giants such as Procter & Gamble Co (NYSE: PG). See why, despite weak top-line growth, less brand loyalty, rising costs and other headwinds, one bull sees the best opportunities since 2001.
In "Bitcoin's Price Drop Doesn't Scare the Big Money," Avi Salzman points out that Coindesk's annual conference showed that the financial industry is still drawn to blockchain and bitcoin, even though the latter has plunged 58 percent from its December highs, Warren Buffett has compared it to rat poison, few people use it for everyday purchases and the regulatory outlook is uncertain.
Shares of big-box store operator Lowe's Companies, Inc. (NYSE: LOW) got hammered last time it reported earnings, according to "Fixing Up Lowe's" by Ben Levisohn. See why, with shares off more than 7 percent this year, low expectations and big changes on the way, Barron's thinks that the stock probably has limited downside.
See also: The Complete List Of The 2018 Benzinga Global Fintech Award Winners
In Tiernan Ray's "Roku Shares: A Bet on the Channel Guide to TV's Future," see why one small streaming platform provider has carved out a unique niche in TV's still-enormous advertising market. And find out why, given the company's recent growth, Barron's believes that shares of Roku Inc (NASDAQ: ROKU) look relatively cheap.
"Drone Stocks Hit Turbulence" by Bill Alpert suggests that those sputtering sounds heard overhead last week were shares of military drone makers AeroVironment, Inc. (NASDAQ: AVAV) and Kratos Defense & Security Solutions, Inc (NASDAQ: KTOS). Did hype carry these stocks to valuations out of sync with larger defense rivals?
Also in this week's Barron's:
Larry Kudlow and Trump economic policy
How to play China now
Five smart places to park cash
The global debt boom
What Trump's critics are missing
Sports betting stocks poised to rise
ETFs to ride the bullish oil cycle
At the time of this writing, the author had no position in the mentioned equities.
Keep up with all the latest breaking news and trading ideas by following Benzinga on Twitter.
View Comments and Join the Discussion!
Posted-In: AeroVironment Barron's Bitcoin Jack Bogle kratos defense & security solutionsCryptocurrency Markets Media Best of Benzinga