Today In Cryptocurrency: Bloomberg Crypto Index, Facebook Explores Blockchain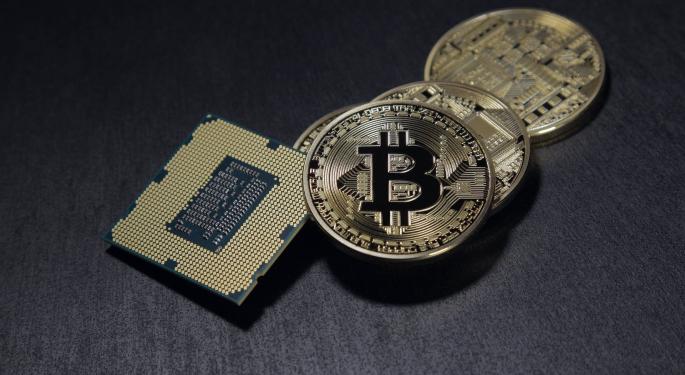 The cryptocurrency market continued a sluggish start to the week Wednesday, with most major currencies trading up or down less than 3 percent. Here's a look at some of the headlines that were moving the cryptocurrency market today — and which currencies were on the move.
Headlines
Former Goldman Sachs Group Inc (NYSE: GS) partner and hedge fund manager Mike Novogratz announced he's partnering with Bloomberg to launch the Bloomberg Galaxy Crypto Index. The index will initially track 10 popular currencies and will be weighted by market cap.
The head of Facebook Inc. (NASDAQ: FB) Messenger is transitioning to a new project to explore ways Facebook could potentially use blockchain technology. The news has led to speculation Facebook could potentially be launching a cryptocurrency and/or in-app payment service for Messenger.
In an interview with CNBC, tech venture capitalist Chamath Palihapitiya took exception to the bearish comments that Warren Buffett made about bitcoin at the Berkshire Hathaway, Inc. (NYSE: BRK-A)(NYSE: BRK-B) annual shareholder meeting over the weekend. Buffett called bitcoin "rat poison squared," but Palihapitiya said cryptocurrency will replace gold as an alternative to the rest of the financial market and crypto technology is outside of Buffett's "circle of competence."
Price Action
The Bitcoin Investment Trust GBTC (OTC: GBTC) traded at $14.97, up 1.7 percent.
Here's how several top crypto investments fared Wednesday. Prices are as of 3:30 p.m. ET and reflect the previous 24 hours.
Bitcoin gained 0.6 percent to $9,294;
Ethereum gained 0.3 percent to $748;
Ripple declined 1.4 percent to 80 cents;
Bitcoin Cash gained 2.6 percent to $1,633;
EOS declined 2.7 percent to $17.80.
The three cryptocurrencies with at least $1-million market caps that have made the biggest gains over the past 24 hours are:
GCN Coin: $7.0-million market cap, 206.3-percent gain.
Blitzcash: $2.2-million market cap, 171.2-percent gain.
PeepCoin: $3.4-million market cap, 85.5-percent gain.
The three cryptocurrencies hit hardest in the past 24 hours were:
LuckChain: $2.9-million market cap, 29.3-percent decline.
The Cypherfunks: $2.3-million market cap, 27.0-percent decline.
Elite: $3.2-million market cap, 25.4-percent decline.
Related Links:
Today In Cryptocurrency: Former Goldman Exec Rips Bitcoin, Fed Report Shows Futures Dented Crypto Valuations
Buffett Still Bearish On Bitcoin: 'The Asset Itself Is Creating Nothing'
View Comments and Join the Discussion!
Posted-In: Bitcoin Blockchain Bloomberg Galaxy Crypto IndexCryptocurrency News Top Stories After-Hours Center Markets Best of Benzinga