Cross-Chain Trading Looks To Make Crypto More Attractive To Wall Street, Here's Who's Leading The Charge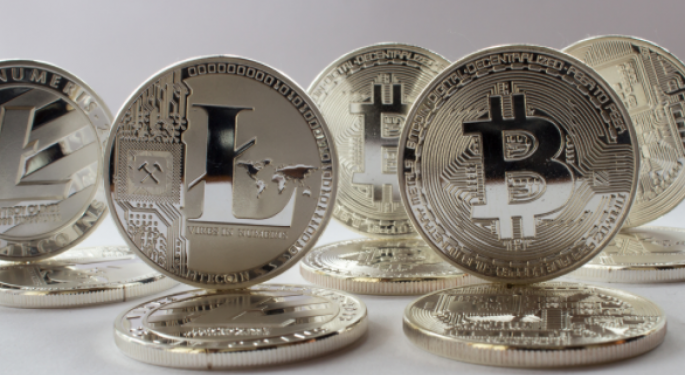 Cross-chain trading is simply the process of exchanging one cryptocurrency for another cryptocurrency without the need to go through a third-party service or exchange. Cross-chain trading, also called Atomic Swaps, is simply peer-to-peer exchange of cryptocurrencies without the instrumentality of a "centralized" exchange.
Currently, if two cryptocurrency investors – Joe and Harry — who each own different cryptocurrencies – maybe Bitcoin and Ripple respectively – they'll need to go to an exchange where Joe will send his Bitcoin to Harry's Wallet while Harry sends his Ripple to Joe's wallet. The exchange charges a transaction fee and eventually settles the transaction after some time has elapsed. In some cases, the investors might first need to first sell their original cryptocurrency for fiat such as USD before they can buy the new cryptocurrency that interests them.
The problem however is that Harry can collect Joe's Bitcoin (see example above) and refuse to send over his Ripple coins in return. The fact that blockchain transactions are practically irreversible in turn creates a great deal of distrust among cryptocurrency investors/trader who are scared that the other party won't uphold their end of the bargain in an exchange.
With cross-chain trading, cryptocurrency traders and investors can create smart contracts in which the cross-chain trading process is trustless, because both parties to the trade must satisfy predefined requirements for the trade to be marked as complete.
Benefits of cryptocurrency cross chain transactions
One key benefit of cross-chain trading is that traders are able to store all their cryptocurrency assets in a common wallet, a feature that could make the digital assets more appealing to Wall Street traders. Think about it this way: there are thousands of publicly traded companies on Wall Street, but traders don't have to worry about keeping accounts on multiple exchanges in order to trade different stocks.
Cross-chain transactions also reduce the current system of isolated blockchains to engender speed in cryptocurrency transactions and reduce liquidity risk. Downtime has been a major pain-point for crypto investors, particularly in Bitcoin transactions. Closing the gap between crypto exchange times and those in other asset markets stands to further encouraging mainstream investors to explore possibilities in cryptocurrency.
3 Startups pushing cross-chain transactions for blockchain
Fujitsu
Fujuitsu, a Japanese IT firm has announced its "ConnectionChain" project, which is simply a payments solution that poised to facilitate transactions between blockchains. The ConnectionChain project is designed to be an advancement over smart contract technology to connect multiple blockchains such that chain-to-chain transactions can pass through a transaction control technology to synchronize the execution of transaction processes across multiple chains.
Fujitsu's cross-chain project is still in development, and the firm is looking to commercialize it as early as 2018. In a press release, the firm notes that "Settlement between virtual currencies managed using blockchains, however, requires a reliable application to handle the currency exchange processing at the boundaries between the blockchains, and ensuring transparency in this process has been an ongoing issue,"
FUSION
FUSION is a blockchain solution designed to help cryptocurrency traders and investors make cross-chain transactions for increased scalability on blockchain. FUSION also goes the extra length to facilitate off-chain transactions as the world gradually moves towards the Internet of Values.
Smart contracts are central to Fusion's plan to promote cross-chain transactions and the firm believes that smart contracts that can render different dimensions of logic and financial instruments can promote the adoption of blockchain technology for finance applications such as insurance, banking, wealth management, and lending among other things.
Another key factor that sets FUSION apart from other cross-chain projects is that it is working on facilitating complex cryptofinancial applications using multiple triggering mechanisms. Cryptocurrency traders and investors seeking to make cross-chain transactions can leverage FUSION's FNS token as an intermediate currency when trading different cryptocurrencies.
Fusion is also different from other cross-chain projects in the market in that it uses both a Proof-of-Stake and Proof-of-Work.
Wanchain
Another interesting blockchain solution, Wanchain wants to unlock cross-chain transactions to advance the penetration of blockchain technology and decentralized philosophy to Wall Street. WanChain believes that the current structure of crypto exchanges are at odds with each other. Rather than fruitlessly mash them together, Wanchain wants to serve as an intermediary currency between cryptocurrency and other exchanges.
Apart from serving as a link between blockchains, Wanchain also aims to run its own internal blockchain with smart contract functions and privacy protection on transactions. However, due to its role as a go-between, Wanchain lacks support for off-chain transactions, multiple triggering mechanisms and parallel computing, and multiple token smart contracts.
View Comments and Join the Discussion!
Posted-In: marketacrossCryptocurrency Fintech Markets