Elliott's Paul Singer Calls Cryptocurrencies A 'Brilliant Scam'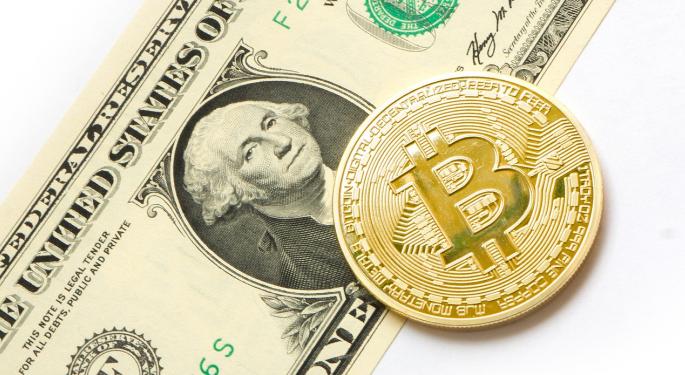 Billionaire investor Paul Singer thinks that "FOMO" has now trumped "WTHIT" — two acronyms he's used to describe the cryptocurrency market.
What You Need To Know
In a letter obtained by Business Insider, Singer, the founder of the $34-billion hedge fund Elliott Management, told his clients that cryptocurrencies will "likely be described as one of the most brilliant scams in history."
"FOMO (fear of missing out) has solidly trumped WTHIT (what the hell is this??)," said Singer.
Cryptocurrencies are "nothing except the marketing power of inventors, financiers and others who love the idea of buying a black box (which is obviously empty) for the price of a Kia and dreaming that it will turn into a Mercedes," the 73-year-old CEO said.
Cryptocurrencies are not just a "bubble," in Singer's view, but a "fraud."
Why It's Important
Cryptocurrency investors are quick to cite the fact that the supply of the digital currency is often limited to a fixed amount. For example, a total of 21 million bitcoins will be created over time, but Singer doesn't think this is a good quality.
"Perhaps we can coin a 'More's Law,' which is: as the aggregate purported market value of cryptocurrencies continues to explode higher, the incentives to conjure more of them, more versions of them and more imitations and 'improvements' of them continue to soar," he said in the letter. "Since bitcoin and its cousins are, at the core, absolutely and utterly nothing, there is no limit on bitcoin supply except the outer boundaries of human folly."
What's Next?
Multiple bitcoin skeptics share a similar sentiment and have used different terminologies to express their views. Berkshire Hathaway Inc. (NYSE: BRK-A) (NYSE: BRK-B) CEO Warren Buffett said bitcoin is a "mirage," while JPMorgan Chase & Co. (NYSE: JPM) CEO Jamie Dimon once called bitcoin a "fraud."
The regulatory community has failed to reach an agreement as to what bitcoin is at its core, Themis Trading partner and co-founder Joe Saluzzi told Benzinga last year.
"I think one of the reasons regulators are struggling here is they don't know what it is," Saluzzi said in late 2017. "They don't know how to classify bitcoin. For instance, the CFTC may have said it is a commodity, but the SEC is leaning more toward a security. If it's a security, then it must be regulated like a security."
Related Links:
Amplify ETFs CEO Breaks Down The Merits Of Blockchain Investing
View Comments and Join the Discussion!
Posted-In: Bitcoin Bitcoin SupplyCryptocurrency Hedge Funds Top Stories Markets Media General Best of Benzinga