OPEC Oil May Be No Match For American Ingenuity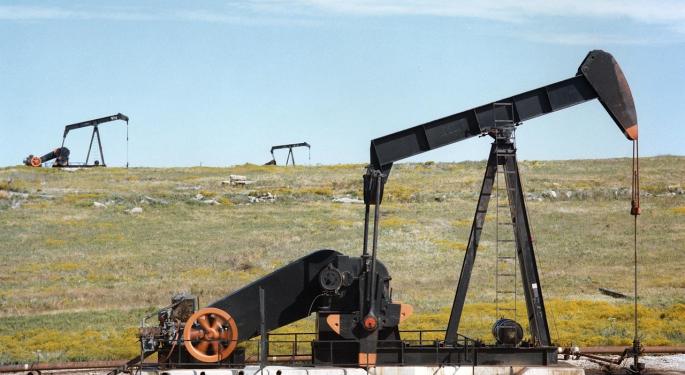 The price of oil has been supported by an OPEC agreement to lower the collective output of the organization by 1.2 million barrels a day. But doing so may have awakened a sleeping giant: U.S. shale producers looking to take advantage of the now higher oil prices.
According to a Bloomberg report, U.S. shale production is expected to reach 4.87 million barrels per day as soon as March, which marks the highest level in nearly one year. Analysts are mixed in forecasting the total growth in shale oil production with low-end estimates coming in at 400,000 barrels a day and the high-end estimates calling for an incremental 900,000 barrels a day.
See Also: Saudi Arabia's Ex-Oil Minister Has Moved On To... Solar?
Julian Lee, Bloomberg's oil strategist, further noted that U.S. crude production as a whole is now above 9 million barrels a day.
Ole Hansen, a commodity strategist at Saxo Ban told Bloomberg that shale companies are now able to look ahead and begin plans to expand production. This marks a reversal from the past year when companies were forced to slash costs just to meet their "punitive" borrowing costs.
Meanwhile, OPEC appears to be honoring its agreement to cut back its supply but it is unclear if the agreement will be extended beyond the first half of 2017 when it is set to expire.
It is possible that OPEC may feel the need to boost supply and regain any lost market share from American suppliers at any cost. This could create a clear path to $30 oil, which a prior Bloomberg report suggested is possible.
View Comments and Join the Discussion!
Posted-In: Julian Lee Oil oil prices Ole Hansen OPECCommodities Markets Media Best of Benzinga