Five More Of 2013's Best Performing Stocks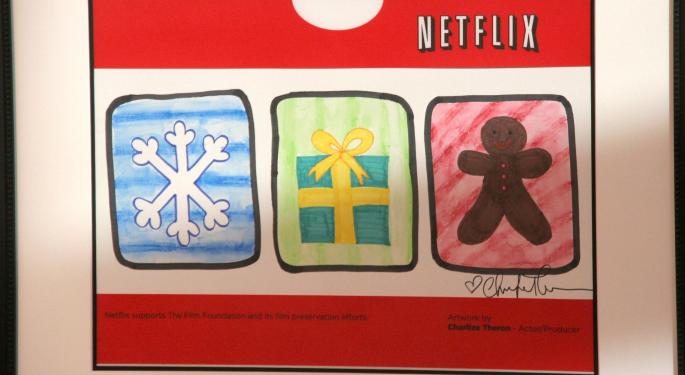 A down European market and political upheaval and uncertainty in the United States has caused a considerable amount of hesitancy, if not downright fear, on Wall Street in 2013. Although performance was erratic for much of the year, the market has rallied in recent months with the year-to-date S&'s 500 Index rising to an all-time high.
But while the year has been filled with some of the biggest market swings in recent memory, many investors have enjoyed considerable gains so far, particularly during the last quarter. Following are some of the strongest performing stocks for 2013 that are well worth looking into in the coming year.
Celgene (NASDAQ: CELG)
Generally speaking, biotech stocks are usually among the strongest performers, so the inclusion of Celgene should not come as any real surprise. The company makes drug treatments for cancer and inflammatory disorders which are typically high-margin and thus very profitable.
Analysts on Wall Street were abuzz about Celgene in early 2012 and that has carried all the way through to this point in 2013. The company's product line, which features a number of new cancer and blood disorder treatments, are only expected to keep that buzz loud and consistent heading into 2014. And those who held the stock in early 2013, and were wise enough to hold, have seen their investment double.
Related: The Five Best Performing Stocks of 2013
Marathon Petroleum (NYSE: MPC)
The value of Marathon Petroleum shares has doubled over the last year since it broke away from hydrocarbon leader, Marathon Oil, in late 2011. The crude-oil refining sector has seen a drop in input costs among refiners, but solid prices at the pump have been keeping profit margins high.
Though not as high currently as they were to start the year, Marathon Petroleum's margins are more impressive to some market analysts than others. This has caused the excitement surrounding the company to wane a bit. Still, 2014 is expected to be a big year for the refiner based on a strong performance and particularly strong finish in 2013. Besides, the stock is up 36%+ on the year.
Safeway (NYSE: SWY)
This U.S. and Canadian grocery store chain sells its products at low margins which caused investors to look elsewhere in the market throughout 2012. But the company posted very strong earning in February of 2013 that exceeded analyst expectations and consequently surprised investors.
Safeway has recently implemented a gift-card operation which has added to the buzz that has been growing on Wall Street about this suddenly up-and-coming stock. The stock started the year at $18.36, and looks like it will close the year up about $14.00.
Netflix (NYSE: NFLX)
Since the company's founding in 1997, Netflix has built itself into one of the most recognizable and profitable brands in the on-demand streaming media market. The success of this industry leader has allowed for fast and aggressive expansion, particularly into international markets. That success, however, has also led to an increase in competition which caused a significant slowdown in growth during 2011 and 2012, despite hitting an all-time high stock price of almost $300 around the mid-point of 2011.
The value of Netflix stock doubled during the first quarter of 2013 and the company has plans to continue its expansion internationally which experts predict will lead to significant future gains. With a stock price that traded at about $95.00 on the first trading day of for the year, Netflix will end the year over $370 per share – making it one of the best overall stock picks for 2013.
Posted-In: Marathon Oil CorporationCommodities Economics Markets General Best of Benzinga
View Comments and Join the Discussion!