Emerging Trends In Foods And The Companies Poised To Dominate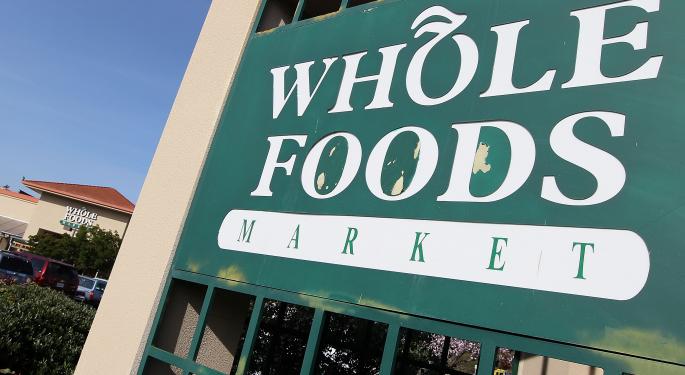 It has long been said that humans need three things to survive: food, water and shelter.
This truism actually has a lot of merit, which can be seen by experts' increasingly growing concern over food security, availability of clean drinking water and overcrowded cities.
These basic needs not only represent issues that humanity must account for going into the future, but also they represent investment and business opportunities. As would be expected, companies poised to capitalize off of trends in food production and distribution are poised to reap big profits.
It seems like every year or two, there is a new trend in food which takes the Western world by storm. There was the low-carb diet, the fat-free diet and even a diet which focused on low sugar intake. Now, gluten-free seems to be taking on a similar role as these previous trends, which still have their respective adherents.
In many ways, it seems that consumers treat food like fashion - they look for something new on which to fixate every so often. Whether or not consumers have received actual health benefits from following these food trends is debatable.
The very existence of these trends has solidified a market for such specialty food manufacturers and producers as The Hain Celestial Group (NASDAQ: HAIN).
Even coffee has gotten in on the act. Specialty coffee maker Green Mountain Coffee Roasters (NASDAQ: GMCR) has seen impressive growth, thanks to its loyal following of people looking for a quality cup of coffee, which is produced in a sustainable way.
In the industrialized world, the trend in food consumption, and hence food production, is also going more organic and more natural. Companies such as specialty supermarket chain Whole Foods Market (NASDAQ: WFM) are situated to reap the benefits of a populace that is increasingly looking for ways to field a better diet. Whole Foods uses ingredients that are produced using sustainable and efficient farming and processing techniques.
Consumers are no longer satisfied to simply check a package's nutrition label to see how much fat or carbs a food contains. Consumers in the industrialized world now want to know that their produce was grown without the use of pesticides, and that chickens had a meaningful life before being led to the slaughterhouse.
But everyone does not live in the industrialized world. The vast majority of the world's population lives in the undeveloped and developing regions of the planet, where getting a meal for the night is not always guaranteed. In these areas of the world, farmers suffering even a partial loss in crop yield can be devastating to an entire community.
This is why farmers in the developing world are increasingly looking to genetically modified seeds when they plant their major crops. This helps to provide not only larger crop yields, but also to protect against damage from drought, pests and plant sickness. The leader in the field of genetically modified seeds, Monsanto (NYSE: MON) is riding high again after hitting a low in 2010.
Posted-In: food GMO shelter waterCommodities Markets Trading Ideas Best of Benzinga
View Comments and Join the Discussion!