Global Gold Demand Shows Positive Trend Going Forward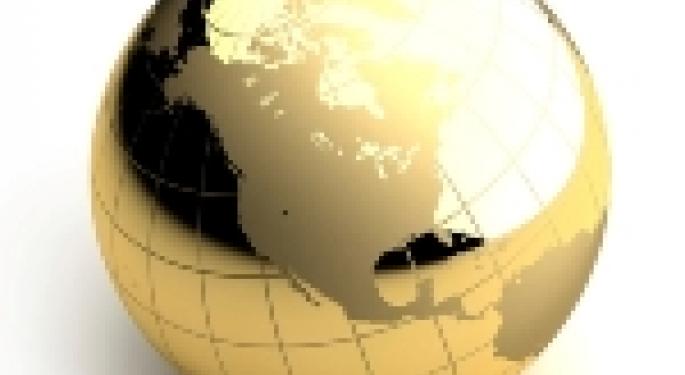 One of the most difficult things to do as an investor is to buy when others are selling. This is the most common mistake investors—both the retail public and some professionals—make.
The recent move in gold shows the difference between short-term and long-term thinking. While many investors were hesitant to step in and start buying gold as the price was dropping, many central banks were doing just the opposite.
Recently, Russia continued buying gold; China and India followed suit, taking advantage of the significant pullback in gold prices. While exchange-traded funds (ETFs) were busy selling gold bullion, many of the emerging market nations were buying gold and in significant quantities.
It goes beyond central banks buying gold for reserves, which they continue to do, but even jewelry demand for gold continues to increase.
Jewelry demand for gold bullion worldwide increased to 576 tons in the second quarter of 2013, up 37% from the same period last year. Jewelry demand for gold bullion in China increased 54% during the second quarter of 2013. (Source: World Gold Council web site, August 15, 2013, last accessed September 3, 2013.)
We already know about the insatiable demand for gold in India, which saw an increase of 51% for gold bullion in jewelry in the second quarter of 2013 versus the same period in 2012.
As many of you know, buying gold in India has created such a currency problem that the government is trying to clamp down on imports of gold bullion by continuing to increase taxes. It seems that regardless of the price of gold, many of these emerging market nations continue buying gold long-term.
During the second quarter of 2013, global demand for gold bullion coins and bars used for investment purposes increased by 78%, compared to the same quarter in 2012. In China, buying gold for investments through gold bullion bars and coins increase by 157% during the second quarter of 2013 versus the same quarter in 2012, with India seeing a significant increase of 116% in gold bullion bars and coins year-over-year.
It's quite clear that the nations in the East are buying gold from those in the West. As gold prices fluctuate, long-term investors and consumers in China and India continue buying gold as a store of wealth.
So far, the data show continued demand for gold globally. I've written several articles on picking opportunistic moments for buying gold. When the price for gold bullion dropped significantly, I stated that the risks to potential rewards favored buying gold at that point. The time to buy any asset, including gold bullion, is when there are short-term selling panics.
With demand globally continuing to remain strong, gold bullion should continue to see favorable price action going forward.
This article Global Gold Demand Shows Positive Trend Going Forward was originally published at Investment Contrarians
The preceding article is from one of our external contributors. It does not represent the opinion of Benzinga and has not been edited.
Posted-In: Commodities Markets Trading Ideas
View Comments and Join the Discussion!