"Oil & Gas" Boomers Gush Profits For Investors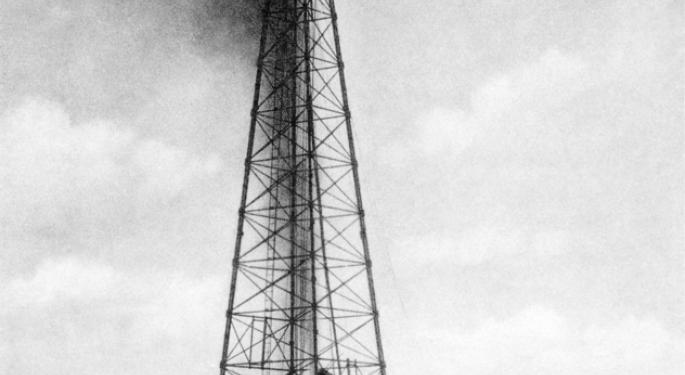 The most important headline of the past ten years concerning the long-term future of the country was on the front page of the Wall Street Journal this past November, "US Redraws World Oil Map."
The substance of the article was news that the International Energy Agency is now forecasting that the US will pass Saudi Arabia as the world's leading oil producer within a decade.
Surprised? Too many people are – but smart investors are "tapping" into well positioned companies to draw out more profits, more consistently from the new "boomers" in Oil and Gas.
But too many investors typically miss out on these opportunities because they take the "old school" way of investing in these companies.
First, a smart investor should understand why the new boom in energy offers such profit potential.
This gush of oil – and perhaps more importantly, natural gas – is the result of a new wave of oil and gas exploration, from deep water and Arctic drilling to the fracking boom in the U.S.
Companies have committed huge amounts of capital to exploit these new streams, and they are not turning back now. Many, in fact, are expanding and investing greater amounts of capital.
While the price of oil has been relatively stable and even as world economies slow, demand in China and India is growing. And, even though Natural Gas prices remain depressed by higher than average temperatures, especially in the U.S., these next generation energy companies aren't relying on Natural Gas alone for future profits.
Instead, they've expanded into a wide range of products derived from petroleum and gas and into even more services, such as transportation and storage, allowing several companies to nearly monopolize a whole new segment of the industry.
The bottom line – you can generate meaningful, high yield income in various ways by playing this boom in new areas of oil and gas development.
Here are three companies and trading ideas you can act on right now.
Transocean (NYSE: RIG):Regardless of the fiscal cliff, there is an accelerating boom in oil drilling in harsh environments and in very deep water. The world leader in building and managing rigs in these situations is Transocean (RIG).
A recent settlement of legal claims in the Deepwater Horizon tragedy has put a large negative catalyst behind them. The stock moved on the news – and has plenty of room to run.
The stock is around $52 – if you sold a February $50 put option, you could collect $100 a contract, tying up, but not spending, $5,000 in capital, a 2% return in just one month.
Do it twelve times a year and you have a 24% return (and the stock never has to move higher). You can get the same return selling an August $50 put, reducing transaction costs.
Calumet Specialty Products (NASDAQ: CLMT):This outfit, an Master Limited Partnership, owns a number of smallish refineries in the Midwest and the Gulf area and produces billions in specialty products based on oil every year, such as aviation fuel, and they have more than four fifths of the world market.
Unlike other refiners and processors shedding operations, Calumet is buying up older refineries in the Midwest to process fracked oil and gas.
 They are growing and the stock, since I first recommended it, is up from $24 to $33 although this week they announced a common stock offering and the stock took a hit, making it a perfect time to get in.
The current dividend yield is 7.9%, but that's just the appetizer. Buy the stock around $31 and change and sell the February $35 call option and you net forty cents a contract (another 1% return in just one month).
Do this ten times a year and you now have a combined yield of 21.5%!
Worried about being called out? Don't be. All you are foregoing is some profit and you can always roll the call forward, something I do all the time when I want to continue holding a stock and racking up income.
US Steel (NYSE: X):Yes, this old name is a new and big winner from fracking. They make the pipe going into pipelines, the steel being used in new and refurbished refineries and petrochemical plants, and they make the steel used in drilling and fracking.
And if you are very active, imagine this scenario – you buy the stock, as you can now, under $26.
In the early parts of the week sell the $26 weekly call option (as long as the stock is trading below that price; if the stock price moves past $26, just change to the next higher dollar call option).
The potential return is just 1.1% for a few days – that's right, days.
But if you repeat this trade this fifty times a year the potential return is 55%, from a stock that actually went DOWN 8% in value over the last 12 months.
Yes, you'll need to find a low cost commission broker – some now go as low as $1.50 per option trade and you will need to watch and manage these positions a bit. Isn't 55% worth it?
View Comments and Join the Discussion!
Posted-In: Commodities Markets Trading Ideas Best of Benzinga