Canopy Growth, Martha Stewart Launch New Line Of CBD Products 'To Enrich The Lives' Of Dogs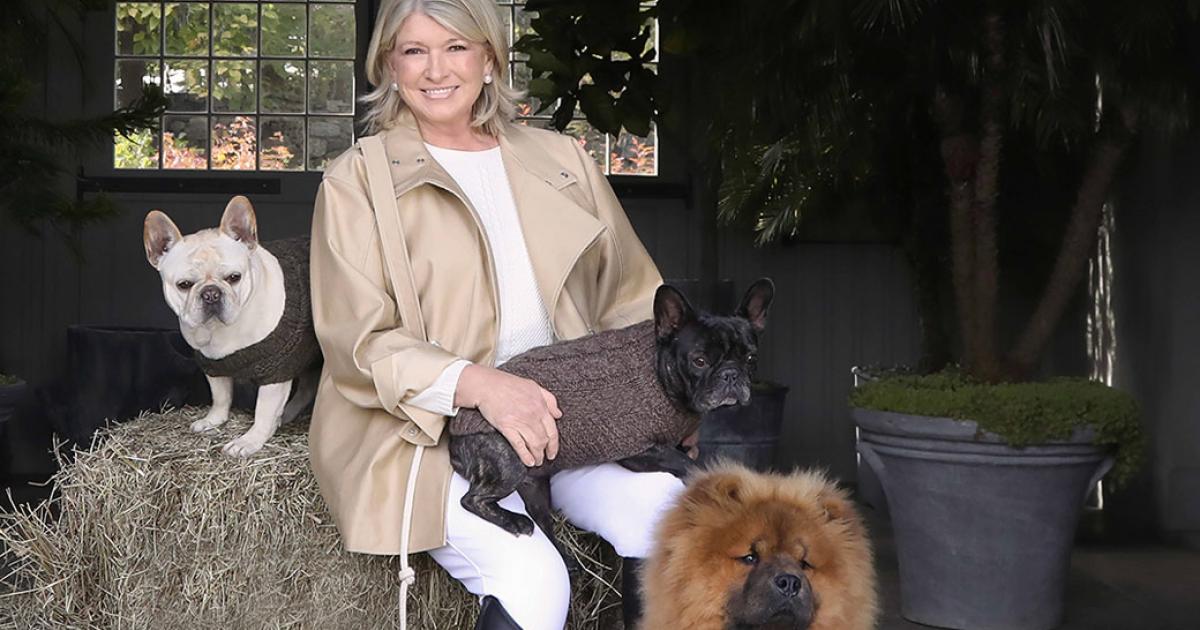 Canopy Growth Corp. (TSX:WEED) (NASDAQ: CGC) welcomed aboard Marth Stewart as an advisor back in February 2019. In September, the collaboration yielded a line of hemp-derived supplements.
As of today, Stewart is adding dog treats to her line of CBD wellness products.
"My dogs are not only my companions, but they are part of my family, and I prioritize their emotional and physical well-being as I do my own," Stewart stated. "Just as CBD can support human wellness, it's been shown to improve the quality of life for pets as well. "
The packaging cover is influenced by Stewart's own French Bulldogs and Chow Chows.
The new line of CBD for Pet products counts oil drops and soft-baked chews in three varieties – Wellness, Calm, and Mobility. These products aim to help dogs with stress reduction, and keeping their joints healthy. Stewart teamed up with the scientists at Canopy Animal Health to meet the needs of dogs of all sizes and ages.
Martha Stewart CBD for Pet products are certified for their quality with the NASC quality seal and are free of corn, soy, wheat, colors, preservatives, and artificial flavors. One 9mg chew for Calm for small dogs comes at a price of $22.99, while for large dogs it has a price tag of $24.99.
Dr. Bob Menardi, DVM, Director of Veterinary Technical and Educational Services at Canopy Animal Health, called the new line "the happy marriage of Canopy's science-first approach to animal well-being and Martha Stewart's passion for providing animal lovers with the tools to enrich their pets' lives. Together, we're bringing consumers an accessible and effective way to live better."
Image courtesy of MarthaStewart.com
© 2020 Benzinga.com. Benzinga does not provide investment advice. All rights reserved.
---